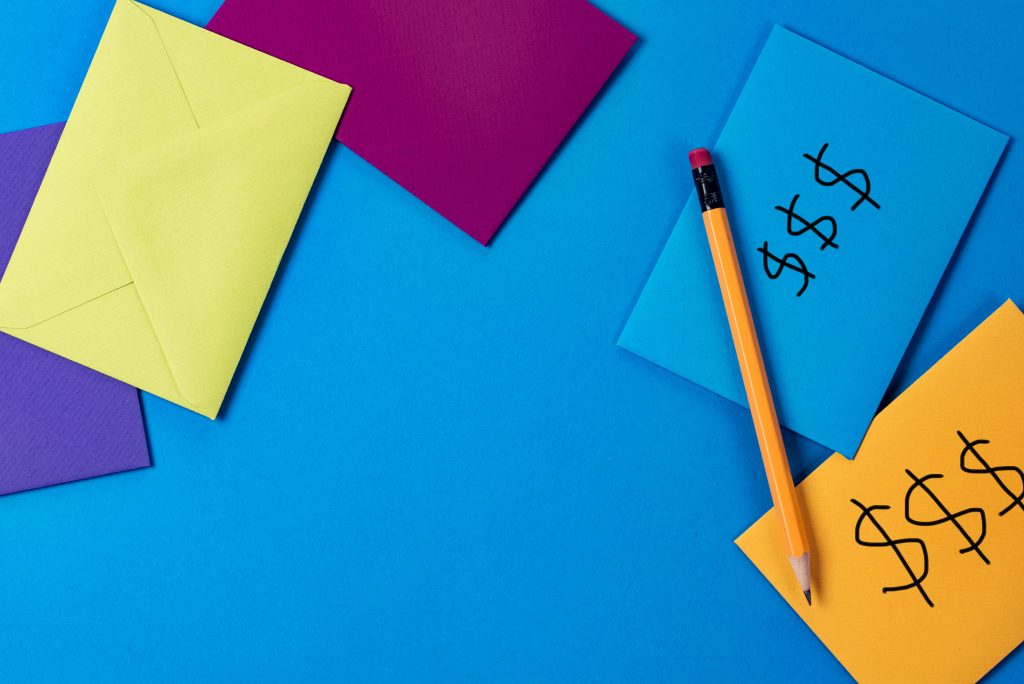 I'm a big Dave Ramsey fan.  Say what you want about the man, but he's been highly effective in helping thousands of people get on the road to financial peace.
His Total Money Makeover
 book is a classic, and it's the book that kickstarted me down the path towards financial independence.
For those who haven't read his books
 or listened to his podcast, his most famous catchphrase is "live like no one else now, so you can live like no one else later." Essentially, be counter-cultural, or "weird" as he puts it, with how you handle money now, so you can crush your finances and live a life of financial independence down the road.
A big part of being weird that Dave promotes is using the envelope system.
The envelope system is definitely weird.
It's old school.
I can remember my parents having envelopes stuffed with cash tucked into our kitchen cupboard to be used to buy groceries, put gas in the car, and to pay for our clothes.