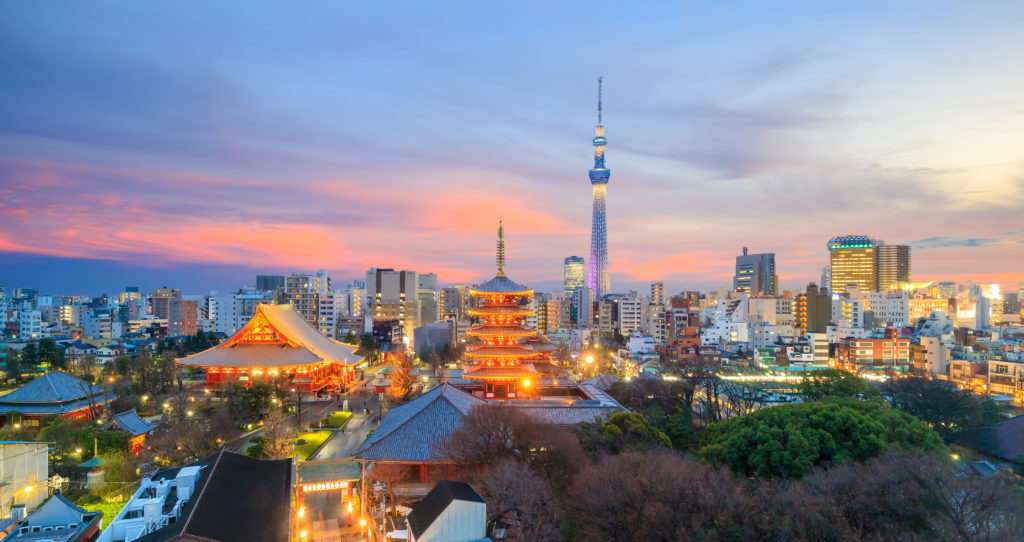 Of all the cities I've visited, Tokyo is easily my favourite. From the neon lights of Shinjuku to slurping a bowl of ramen under the train tracks, I can't get enough of the place. Whenever I tell people of my travels there, they naturally assume it's an expensive destination since it's on the other side of the world. It's true, airfare easily reaches a four-digit price tag from Canada, but once you land, your ground costs are surprisingly low. Here's how to see Tokyo for a week for as cheap as possible with some additional tips if you're willing to spend just a little more.
Transportation
Cost*: Approximately $1,400
As you can imagine, your flight will be your biggest expense and could easily be 70% of your budget. A quick search on KAYAK shows that direct flights to Tokyo from most Canadian cities during the high season (mid-June through mid-September) will set you back roughly $1,400 – $1,700 CAD.
However, travel outside of the peak months and flights start to average closer to $1,000 if you're flying from Vancouver or Calgary. Toronto also sees a price drop, but you're still looking at about $1,200.
If you're willing to take a stopover via the U.S., that could save you another $100 – $300, but that would easily add to your travel time, which will already be 10-plus hours.
Note that Tokyo has two international airports: Narita and Haneda. If given the choice, pick Haneda since it's much closer to the city.
As for local transportation, you'll want to budget roughly 1,000 Yen ($12 CAD) per day. A prepaid IC card (there are two types Suica or Pasmo; both cards offer essentially the same services, so get whichever you see first) is the easiest way to get around since all you need to do is tap in and out whenever you take public transportation. Although these cards don't offer any discounts, they are more practical than any day passes offered since you can use the IC cards on all railway operators in the city.
A 7-day JR pass will not be worth the cost unless you plan on making a return trip to Kyoto from Tokyo.
Splurge: A day trip to Hakone, a mountain town west of Tokyo, will only cost you an additional $60 CAD if you purchase the Hakone Free Pass. This pass covers the cost to get to Hakone as well as local transportation. Once there, you can relax in a hot spring, take a cable car ropeway across the mountains, ride a pirate ship, and do much more.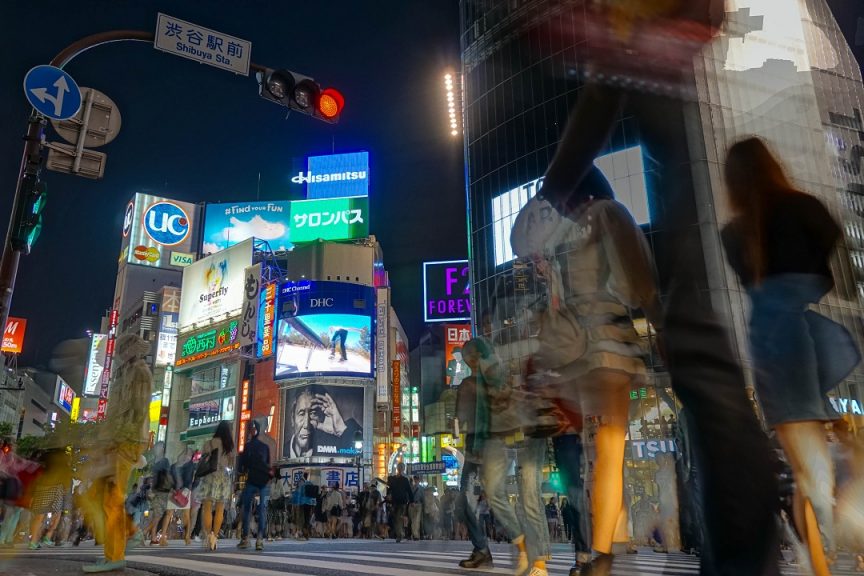 Accommodations
Cost: Approximately $240
If your goal is to spend as little money as possible, then hostels are the way to go. The good thing is, hostels in Japan are quite modern and tend to encourage social gatherings, so it's an easy way to meet like-minded travellers. As for costs, you're looking at roughly $30 – $45 CAD per night for an eight-bed mixed or women-only dorm. Three hostels I recommend are Retrometro Backpackers, CITAN, and Kaisu since they are highly-rated and conveniently located.
Airbnb is also an option, but note that new laws being introduced will affect how short-term rentals will be operated. Basically, Airbnb hosts must be registered, so be cautious when looking at listings that say "do not talk to neighbours" or "if anyone asks, say that I'm your friend."
If hostels are out of the question and you're worried about Airbnb, then a budget hotel is the way to go. Rooms at the APA Hotel & Resort Nishishinjuku come with free WiFi and cost about $115 CAD per night during the off season and about $150 during the peak. In addition, guests will have access to an Akashi Onsen (artificial hot spring) and a seasonal outdoor pool.
Splurge: The JR Kyushu Hotel Blossom Shinjuku has one of the best locations in the city since it's located steps from JR Shinjuku station and will only set you back about $220 CAD per night.
What to do
Cost: Approximately $0
The incredible thing about Tokyo is that you could spend a week there and not spend money on a single attraction.
For one of the best views of the city, head to the Tokyo Metropolitan Government Building in Shinjuku where you can see Mount Fuji on a clear day. Although there are many observation decks in the city, this one is free.
To get a real feel for the city, all you need to do is explore some of the neighbourhoods. Shibuya has the famous scramble crossing (the best view is from the bridge corridor linking Shibuya Station with Shibuya Mark City).
In Shinjuku, the neon lights of the main streets contrast with the old narrow alleys of Golden Gai. Walk around these areas at night and you'll really see the difference between old and new Japan.
Harajuku is still the place to see all the newest youth fashion. Don't worry, all the people here are happy to pose for a picture with you especially on Sundays in neighbouring Yoyogi Park where people gather to show off their costumes.
Lesser known areas to check out include Yanaka Ginza which will give you a feel of how locals live outside of the hustle of the city. Daikanyama has been compared to Brooklyn with its modern style and laid back attitude. Then there's Kagurazaka, Tokyo's French Quarter which is full of bakeries and restaurants.
If you're looking for cultural things to see, you won't be disappointed. There's Tokyo's oldest temple in Sensō-ji which is located in the Asakusa area. Meiji-jingū is the city's premier Shintō shrine, and there's the famous tuna auction at Tsukiji Market.
Note that if you simply wander the back streets anywhere in the city, you're sure to come across a temple or shrine that won't be found in guidebooks.
Splurge: The Robot Restaurant is a mind-blowing visual show that is best described as a cross between a cabaret show and the Power Rangers. Despite the name, limited food is offered, but you're there for the show, not to eat. The regular price is 8,000 Yen ($96 CAD), but sites such as Japanican and Viator often offer 25% off when booking in advance.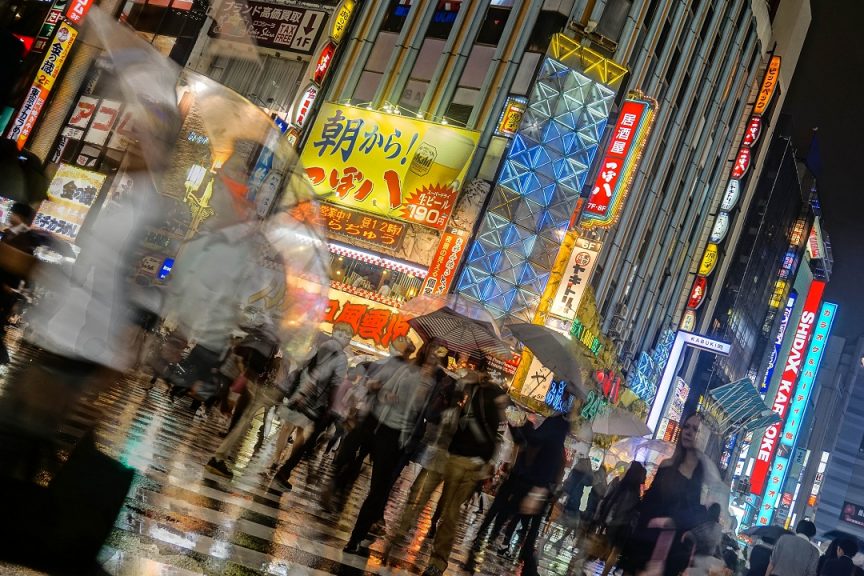 What to eat
Cost: Approximately $175
When it comes to food, you could easily spend less than 500 Yen ($6 CAD) per meal by simply visiting any convenience store (7-Eleven, Lawson, FamilyMart). Seriously, convenience stores in Japan are no joke and they sell some delicious meals.
Onigiri which is a triangle shaped rice ball is a popular snack filled with various things such as shrimp, salmon, roe, etc. and will only cost you 100 – 300 Yen ($1.20 – 3.60 CAD) a piece. Alternatively, bento boxes with rice, sushi, tempura and vegetables may only set you back 500 Yen ($6 CAD).
Don't worry, you don't need to eat strictly at convenience stores to keep your budget in check. There are bakeries found at practically every train station where you can get everything from a classic French croissant to a Japanese tuna bun for less than 300 Yen ($3.60 CAD).
Gyūdon (beef on rice) is another local favourite dish that shouldn't set you back more than 700 Yen ($8.40) at Matsuya or Yoshinoya.
For the best dumplings you'll ever have, head over to Harajuku Gyouzarou where you can get six pan fried or poached dumplings for 300 Yen ($3.60 CAD).
Most ramen shops will charge less than 1,000 Yen ($12 CAD) for a bowl of noodles with pork. My personal favourite spot is Ichiran Ramen. Trust me, it's worth the wait.
No, I haven't forgotten about sushi. Rotating belt sushi places in Tokyo charge by the dish, so how much you spend is really up to you. That being said, you should be able to fill up easily for under 1,000 Yen ($12 CAD). One spot I recommend is Genki Sushi since everything you order is done with a tablet and your food is delivered to you on a track.
All in, you could comfortably eat for less than $25 per day— and even that might be generous.
Splurge: Despite the fact that food is pretty inexpensive, one thing worth splurging on is a food tour. Urban Adventures has a Tokyo After 5 tour where you can taste some outstanding local dishes while learning about the history and culture of the city. The cost is $140 CAD per person, but this is one experience you won't want to miss.
Other local dishes you may want to spend on include okonomiyaki (a savoury pancake with various toppings), yakitori (grilled skewers), tempura (deep fried fish and vegetables), and taiyaki (a fish-shaped bun filled with red bean paste). None of these will cost you more than 1,000 Yen ($12 CAD), but if you keep snacking, costs will add up.
Total estimated cost for one week in Tokyo for a solo traveller on a cheapo budget: $1,815
Want to splurge? The same trip will cost you about $3,195
Besides the cost of your flight, Tokyo can be a rather inexpensive city to visit. That being said, do you want to fly all the way to Japan just to see one city and be cheap about it? If you can, take some extra time and explore the country. There are so many fascinating things to see and so many delicious things to eat. My two weeks in Japan budget guide will give you an estimate of average prices, but as you've just learned, there are plenty of ways to save money.
*Costs exclude 'splurge' option
Barry Choi is a personal finance and budget travel expert at Moneywehave.com. He makes regular media appearances where he talks about all things related to money and travel.
---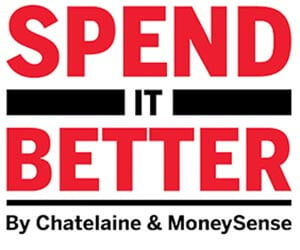 This post is part of Spend It Better, a personal finance collaboration between Chatelaine and MoneySense about how to get the most for your money. You can find out more right here.
---
[brightcove video_id="6056481915001″ account_id="6015698167001″ player_id="lYro6suIR"]