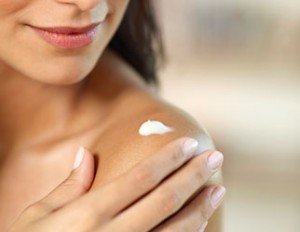 Skin care is a multi-billion dollar business and people pay outrageous amounts of money for products that promise the world. Take La Prairie Platinum, which sells for about $1,000 for 1.5 ounces. Really? Platinum in your face cream? Because…?
Well, it sounds rich, doesn't it? And that's about as much as it takes to convince some old codger with a sagging face to part with too much money. Because we're lazier than a lizard in the sun, we'll use price as our guide and overpay for products that may even be less effective that a brand you can pick up in the drugstore.
Despite all the consumer reports and experts that try to tell us to chill and read the ingredients, it seems we're still more likely to use price as our guarantee for success than knowledge. There are many less expensive products that contain the same active ingredients, and work just as well, as high-end options. Olay Regenerist Regenerating Serum, which lists for about $23 is a twin of Estée Lauder's Perfectionist [CP+] Wrinkle Lifting Serum, which will run to $100 or more.
If you were using knowledge, what would you look for?  Antioxidents, for one.  Repairing agents if your cells are a bit past their best-before dates. Soothing agents if you have sensitive skin. SPF 15 or more for sun protection. And for exfoliation: AHAs or BHA ingredients.
Check out Paula Begoun – The Cosmetics Cop – who reviews 45,000 makeup and skin care products on her site at beautypedia.com. Get informed and stop wasting your money!