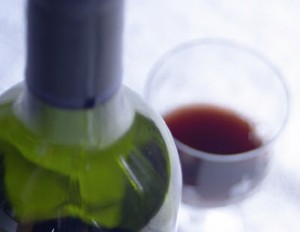 Have you ever noticed how much you enjoy your first beer and how indifferent you are to your fourth? Our lives have become so abundant that we often forget how to take our time and enjoy the small pleasures.
There's no reason that you have to spend a fortune to pamper yourself. Sure, you can drop a few hundred dollars at a spa, but when it gets right down to it, a bubble bath, some candles, and a great-smelling body cream can leave you as relaxed and ready for bed.
It may take a little planning to create small pleasures that cost less. Have a mani/pedi party and while you sip a cold glass of wine, paint your sister-in-law's toenails. When it's your turn, you can ask for a scalp massage. Sharing time, laughing together and enjoying an evening of co-pampering won't cost a bundle but can put a smile on your face.
Need a change of scenery to make an evening feel super-special for Valentine's Day or a birthday? Consider swapping homes for the night with a good friend. You'll each leave a set-table and a rose-petalled bed, along with your favorite nibblies and a great movie. When you "check in" to your getaway haven, it'll feel at once homey (because it's not a totally strange place), and special (it's not your bed).
Want to have a fabulous tasting experience? Get four or five friends together and have each person bring a "tasting" that is sublimely delicious. They can be savory or sweet treats, whatever turns your crank. Turn off the lights and feed each other one of the offerings at a time. Revel in the smell and tastes. Draw out the experience.
Sometimes all it takes to make something special out of something relatively simple is a commitment to going slow, a little creativity and the willingness to experiment. Set your imagination free.