In some ways, choosing a credit card is like choosing a bottle of wine: If you don't do any research and just grab the bottle with the most attractive label, you might regret it later. Similarly, if you choose your credit card based on a special offer or just because it's offered by your bank, you may be in for an unpleasant surprise. There are more than 200 cards on the market and comparing rewards plans and other features is almost impossible, yet there is a real range out there when it comes to the value and convenience they offer.
Play: Mark Brown talks credit cards with 680 News' Mike Eppel
That's where MoneySense comes in. We've done the hard work for you. We've read the fine print in every cardholder agreement, spent hours on the phone with customer service and even combed through credit card statements to better understand how they work and what type of spenders they benefit. We even factor in fees and the value of reward points over five years, to ensure we're not swayed by large sign-up bonuses. Canada's Best Credit Cards 2014* shows how much a typical user charging $2,000 to his card each month might earn back in rewards. Just remember to keep your actual spending habits in mind when making your choice. If you always pay off your balance in full, feel free to go for a rewards cards with all the frills. If you don't, stick to a low-rate card for now, or you'll end up paying for someone else's rewards with your interest payments.
---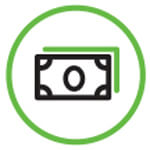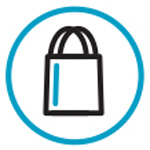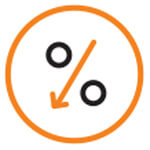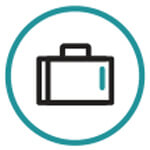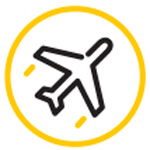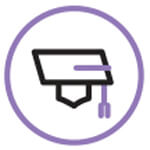 ---
TRY: Credit Card Selector Tool »
---
Published by MoneySense™ magazine, the Canada's Best Credit Cards 2014 ranking evaluated certain credit cards on category-specific criteria, based on publicly available data as of July 2014. Usage assumptions made to calculate the value of the rewards may not reflect your own use. The Canadian credit cards available and the specific credit card terms may have changed since the data was compiled. Canada's Best Credit Cards 2014 ranking is created for information purposes only and is not intended as financial advice. The information provided is not guaranteed and no representations or warranties can be made as to the accuracy or completeness of such information. Visit moneysense.ca/cbcc14 for full CCBC14 methodology.
Publié par le magazine MoneySenseMC, le classement Canada's Best Credit Cards 2014 a évalué certaines cartes de crédit canadiennes selon des critères liés à une catégorie en fonction de données accessibles au public en date de juillet 2014. Les hypothèses sur l'utilisation qui ont servi à calculer la valeur des récompenses peuvent ne pas refléter votre propre utilisation. Les cartes de crédit canadiennes offertes et les modalités propres aux cartes de crédit peuvent avoir été modifiées depuis la compilation des données. Le classement Canada's Best Credit Cards 2014 est créé aux fins d'information seulement et n'a pas pour but de donner des conseils financiers. L'information fournie n'est pas garantie et il n'y a aucune représentation ni garantie à l'égard de l'exactitude et de l'exhaustivité de l'information. Consultez moneysense.ca/cbcc14fr pour la méthodologie complète.