For our most up-to-date ranking of rewards credit cards, go here.
When considering a fee credit card, it's the whole package or goodies that come with it that are key. You'll pay an annual fee but will get terrific bang for your buck. Whether it's a spending bonus, VIP lounge access, super high cash-back rewards, or no blackout periods during travel, these cards have it all and pack a punch when it comes to delivering a great package of rewards.
Winner: Scotiabank Gold American Express Card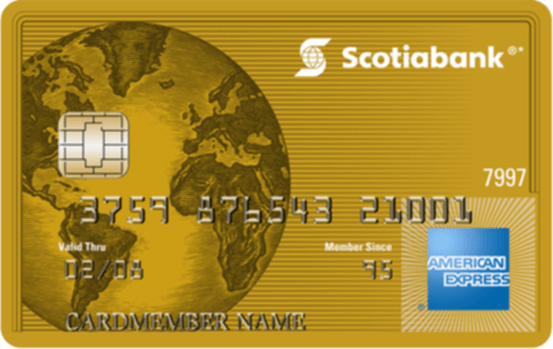 Canada's richest reward rate on turbocharge: 4 Scotia Rewards points on gas, grocery, dining, and entertainment, 1 Scotia Rewards point on everything else
Great spending bonus: $300 of free travel after $750 in spend.
Flexible: easy to redeem your cash equivalent points for any travel expense.
Huge travel insurance benefits: including travel medical, trip cancellation, travel emergency medical, delayed or lost luggage, rental car collision, and more, which can easily be worth about $1,000 a year if you travel.
Paid to lounge around: VIP lounge access with Priority Pass Lounges worldwide.
Discounts and other special offers: on hotels, airfare, car rentals, cruises and vacation packages.