Who says size matters? If you're looking for the best place in Canada to live, perhaps it's time to think small. Really small. It's easy to think residing in a modest-sized town means giving up access to all the services and amenities you need or desire, but that doesn't have to be the case. Satellite communities around major centres are evolving to deliver small-town flare with big-city conveniences. In that way, many of these communities aren't just great places to live: they're Canada's best-kept secrets. Take St. Albert, a community of just 64,000 on the edge of Edmonton that few Canadians have likely ever heard of. They have now, because St. Albert tops MoneySense's annual Best Places to Live ranking.
The surge of the west is a prominent trend in our ranking. Nearly half the top 20 cities on our list are west of Winnipeg. It's no fluke. Consider what's happening in cities like Calgary, which comes in second overall (and was last year's number one). In addition to offering plenty of opportunities to land high-paying jobs, the city is rapidly expanding its transit system and growing its cultural scene. The tilt westward doesn't come without some casualties in the east. Orillia and Owen Sound in Ontario are two prime examples. Growth in these cities is stagnant and the job outlook is dim compared to the rest of the country.
The shift westward isn't the only trend shaking things up. Many big cities also took a step back this year, save for three notable exceptions: Quebec City, Laval, Que., and Vancouver. More surprising is the dichotomy emerging in La Belle Province, where little-known communities like Boucherville, Lévis and Rimouski are jumping up the list while Montreal sinks towards the bottom.
Nominate your hometown for Canada's Best Places to Live 2015 — Readers' Choice »
Just the facts
Critics of our best places ranking routinely point out that we don't incorporate intangible considerations—like the best scenery or hottest attractions—into our methodology. It's true, we don't take any of these things into account. Out east, for example, the Nova Scotia community of New Glasgow doesn't place highly on our ranking, despite being home to some of the finest river and deep-water fishing spots in the country.
But such characteristics—no matter how appealing—aren't the point of this exercise. This isn't the best places to visit, it's the best places to live. If you're going to plant roots somewhere we think there should be good access to medical care, low crime, good public transportation and, yes, nice weather. Above all, the best places in Canada have to be affordable. That's why measures like housing prices, employment and wealth are particularly important, and are given the greatest weighting in our methodology.
In total, we consider 34 different factors before arriving at our winner. To do this, we collect reams of hard data on each city from Environics Analytics and other partners. Then we tease out factors that make a community a truly great place, thereby creating a level playing field. The result is a completely unbiased look at the biggest 201 cities in Canada. We also recognize that not everyone is cut out to live in a small town. Others feel overwhelmed by the crush of a big city, which is why we also break down our list according to city size. The best places overall are highlighted in our top 25 places photo gallery but you can see the full ranking, along with several detailed breakouts for small, medium and large cities.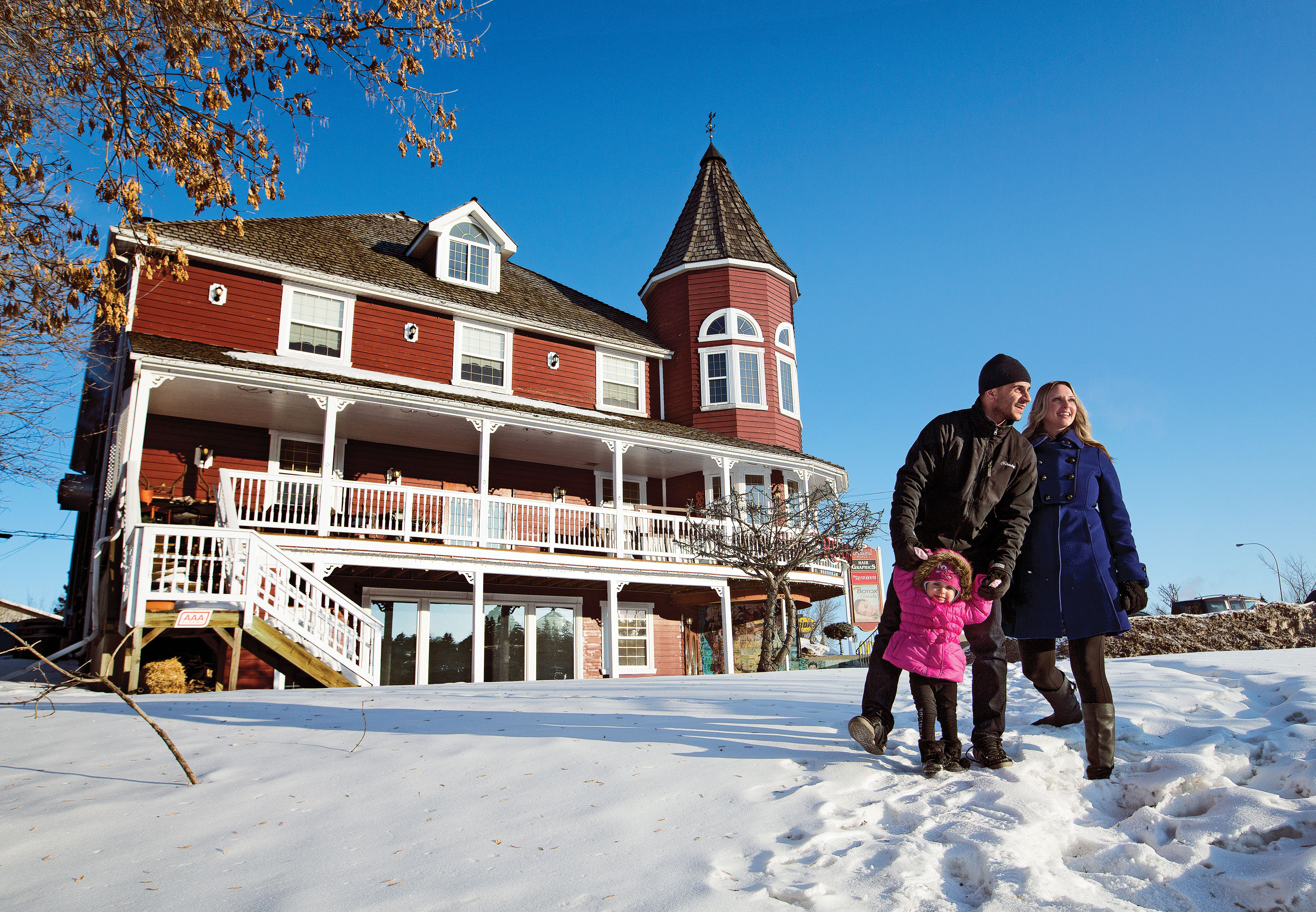 Think small
So exactly how does St. Albert, a small city on the fringe of Edmonton, beat out every other city in Canada? Take your pick. Unemployment sits at just above 4%, incomes are among the highest in the country, crime rates are steadily falling, and while its winters can be skin-splittingly cold (averaging 28 days a year with a minimum temperature below -20˚C), there's plenty of sun all year round.
The numbers, though, don't begin to describe the appeal St. Albert holds, especially for young families. At a time when some cities seem to be going to war with kids looking to play a little shinny on the street, St. Albert stands out as a place where cars don't always come first. Street hockey is encouraged and if you want to close the street for a neighbourhood party, go right ahead. Give the city 10 days' notice and they'll barricade the street—the city's Neighbourhood Watch and Citizen's Patrol teams will even bring the food.
Before moving to St. Albert, Brandi Siffledeen, a 33-year-old tech company employee, and her husband Quentin, also 33 and a car dealership manager, lived 20 minutes away in downtown Edmonton. It was great for that stage in their lives, but since their 19-month-old daughter Brielle was born, their priorities have changed. They appreciate that St. Albert caters to kids. Not only does the city have ample green space, an abundance of outdoor rinks and more than 85 km of bike trails along the Sturgeon River, it also runs an International Children's Festival that draws 55,000 people every year.
And while St. Albert residents on average pay roughly $1,300 a year more in taxes than nearby Edmonton, Siffledeen says you get what you pay for. "Our city doesn't seem to have the same issue that Edmonton does with snow removal." Local businesses also seem to be thriving in this one-time bedroom community. Siffledeen notes several small restaurants have opened up in recent years and done well. Her personal favourite: Privada Wine Bar.
Mid-size appeal
If you're still not convinced a small city is for you, check out some of our top-ranked cities with medium-sized populations between 100,000 and 400,000. Our number-one mid-sized city is Burlington, Ont., which also earns fifth place in our overall ranking. Like St. Albert, Burlington offers the convenience of being in close proximity to a major centre—in this case, Toronto—but has the bonus of offering a higher quality of life. Despite its distinction as Canada's biggest city, Toronto ranks just 32nd on our overall list, and seventh out of the 15 large cities with populations larger than 400,000—respectable scores, but hardly the best.
In many cases the reasons we live where we do are largely out of our control. Aside from economic factors, proximity to family also plays a role. But cities like Burlington prove that even if you are committed to living in a certain region, it doesn't mean you don't have choice. In fact, as Toronto continues to expand, more are discovering this growing city on the lake. Take Denise Lee-Hutchinson, 28, who grew up in Toronto but now feels more at home in Burlington. "I thought I would miss Toronto bars and nightclubs, but I don't," she says. Burlington's closer-knit community is a big part of the reason why Lee-Hutchinson loves her new home as much as she does. The streets are cleaner, it's not as busy and it's generally friendlier, she says. "I have more neighbours that I speak to on a daily basis than I did when I lived in Toronto."
That said, Burlington is one of the more expensive cities in our ranking. The average home costs almost $500,000, which is four and a half times the average family income. Still, this city earns high marks for low unemployment, pleasant weather, low crime, high incomes and, notably, great transit. While traffic can make the commute to Toronto a pain, the province's GO train service makes up for this. Lee-Hutchinson pays $450 per month to travel to and from Toronto where she runs a photography and production company with her husband. It's pricey but that buys her time to relax by reading or watching movies.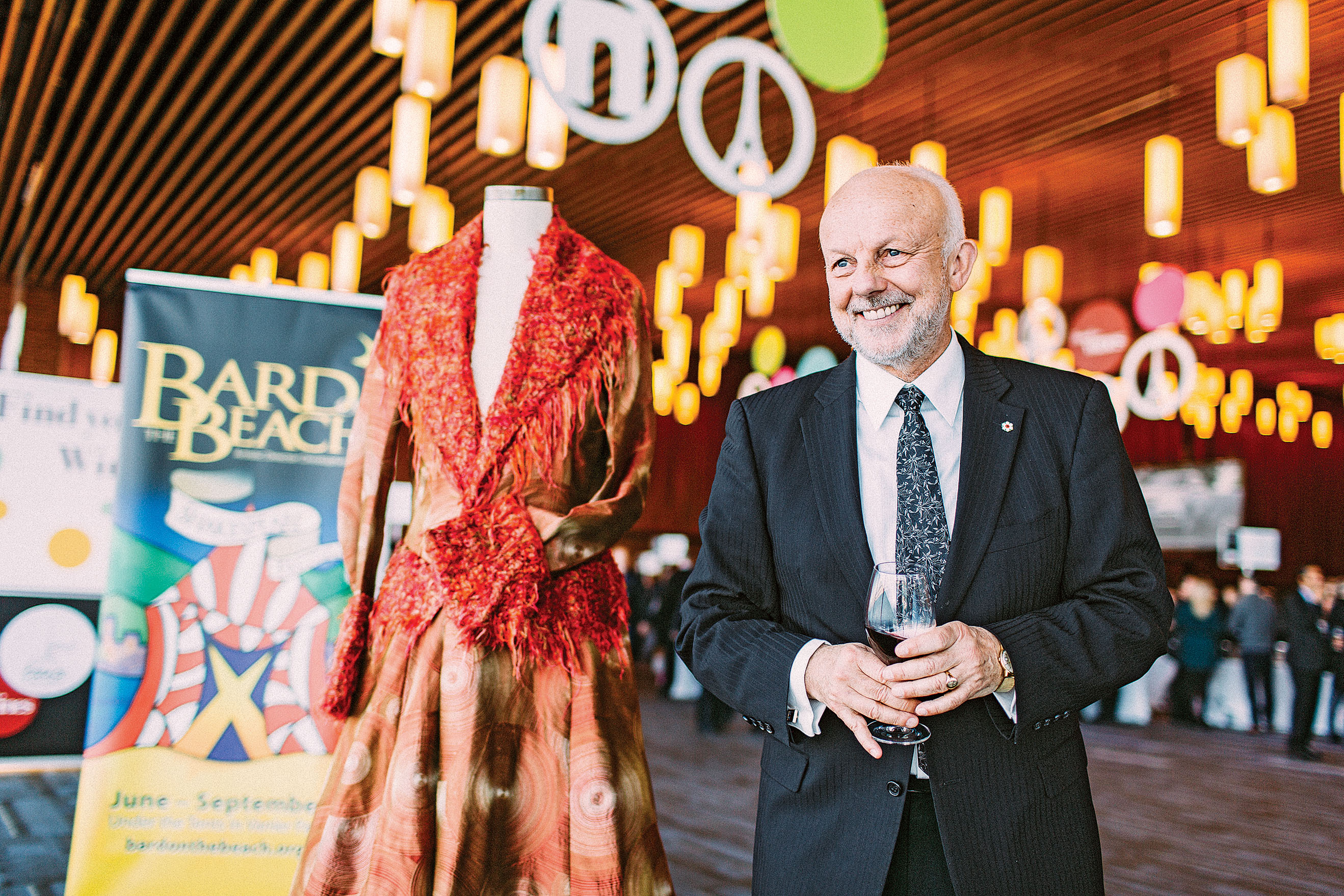 Big cities stumble
While Calgary and Ottawa continue to do very well in our ranking, two thirds of the major cities with populations over 400,000 experienced drops of some degree. In particular, Brampton, Ont., Surrey, B.C., and Montreal suffered steep declines. The culprit behind these downturns can be largely summed up in a single word: unemployment. Rates in these centres are hovering between 8% and 10%.
The rapid increase in housing prices is another cause for concern in Canada's biggest cities. Despite rising mortgage costs, average family incomes have remained the same, or even fallen in some cases, meaning it takes that much longer to kill off a mortgage or to save for retirement. Montreal, unfortunately, personifies this problem like no other. While the city may not be as prohibitively expensive to live in as Vancouver or Toronto, Montrealers' salaries are much lower compared to other big urban centres. In fact, incomes are depressed: about $62,000 for the average family, or about the same as they are in the small town of Summerside, P.E.I. Yet at the same time home prices in Montreal are on par with Ottawa, where the average family earns $40,000 more a year. Pair this with high unemployment and it's easy to see why Montreal, which falls to 169th from 134th overall last year, scores as poorly as it does.
As for why Calgary dropped from first to second place in our overall ranking this year, it was largely due to minor hiccups in the unemployment rate, home affordability and an uptick in population growth, which can lead to more strain on the city's infrastructure. That aside, Calgary continues to evolve in impressive ways. Judith Press, a life-long resident, can certainly see how the city is becoming a more vibrant place to live. As a young girl in the 1970s, she doesn't recall having much of an affinity for her hometown. But one of her fondest memories growing up was of the carved lions that stand watch over Calgary's Centre Street Bridge. In her youth, she'd ride into the city past those majestic sentinels and dream. Through the eyes of a 10-year-old girl the bridge seemed a gateway to a more exotic destination in Europe. "It made the city more glamorous," she said. Beyond that there wasn't much more to Calgary. The city numbered just 350,000 and lacked character. But today, Calgary's population is well north of a million and the city is coming of age. Architectural landmarks include the futuristic looking Telus Spark Science Centre and a new National Music Centre, now being built. Of course, Calgary impresses for other reasons too, including unemployment below 6%, household incomes averaging above $100,000, low crime and access to transit. Sure, home prices are higher than 80% of the rest of the country, but the people here can afford them.
Vancouver was one of the few big cities to gain ground this year. While the city always scores well in international rankings, high living costs and modest incomes levels—especially for a city its size—and the rain, to a certain extent, have held it back on our ranking. But improvement in the unemployment rate and a drop in the crime rate helped boost this city to eighth amongst the large cities and to 39th overall from 52nd a year ago. There is also one category where Vancouver comes out on top: culture. More than 4% of the city's population are employed in the arts, culture and recreation sector. In Toronto, a city full of museums and theatres, only 3.3% of the city works in this sector.
Christopher Gaze, 61, was looking for work as an actor when he moved to Vancouver 30 years ago. Today he's the artistic director for Bard on the Beach, Western Canada's largest professional Shakespeare festival, now celebrating its silver anniversary. Vancouver's ballet, opera and Grammy award-winning symphony are all thriving as well, notes Gaze. A decade ago the mountains were probably the city's most notable attraction, he says, but the cultural community has really come alive over the past decade. "It's an exciting time," Gaze enthuses.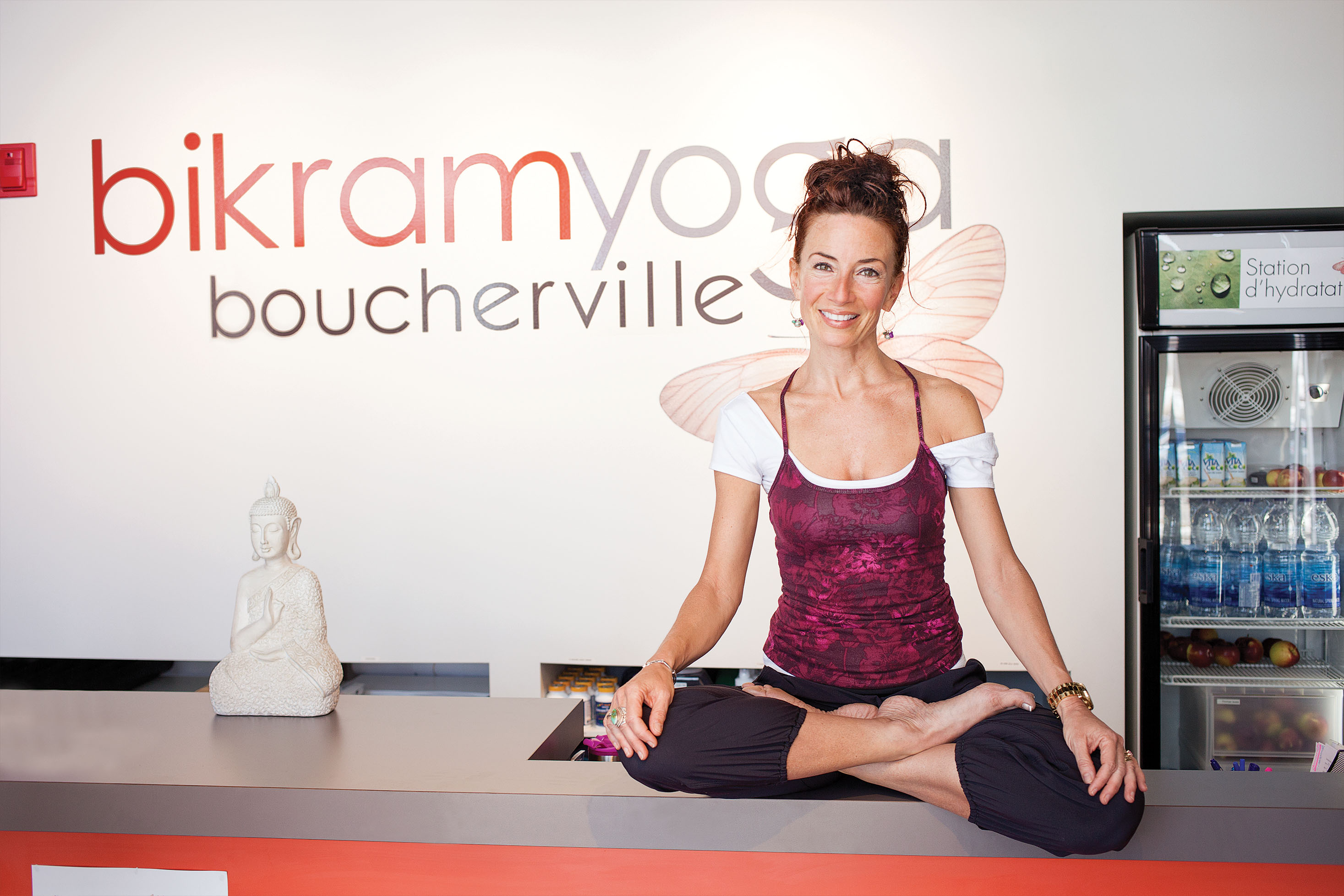 La belle province
Despite Montreal's woes, good things are happening in Canada's second most populous province. Take Quebec City, which climbed 41 spots to tenth overall and fourth amongst cities of similar size in our ranking. While Montreal's growth has virtually flat-lined, Quebec City has grown a healthy 6.3% over the past five years while unemployment levels are below 5% (no doubt helped by the plethora of government jobs in the province's capital).
Even neighbouring communities close to Montreal are faring much better than Quebec's largest city. In fact, nowhere else on our list will you find cities sharing a boundary that score further apart than you do around Montreal. For instance, it's a completely different story on the other side of the St. Lawrence River in the small town of Boucherville, less than 19 km away—but it may as well be a world away. Salaries are double what they are in Montreal, yet home prices are not much different from what they are in the city. Plus, like many smaller towns, crime rates are lower.
In fact, more and more Montrealers are abandoning the downtown core for places like Boucherville, which rose to sixth place on our overall list, and Repentigny, just north up the river, which rose to 20th overall. And further to this trend residents say these cities are becoming self-sufficient. "We don't have to go to the city at all any more. The quality of life here is absolutely amazing," says Isabelle O'Brian, 45, who cofounded a yoga studio in Boucherville. "Other people here are opening things and everything is working because there is room for growth."
Now, whether your city is thriving economically like Boucherville or weathering some tough times like Montreal, there's always a reason why people love the city they call home. Indeed, Canada is blessed to have more than its fair share of great places to live, as is demonstrated by the razor-thin margin separating many of the cities we track for this ranking. But if you're fortunate to reside in one of our best places, then you're truly blessed.