The 1% get richer
The median income of Canada's richest 1% is now 10 times higher than the median for everybody else.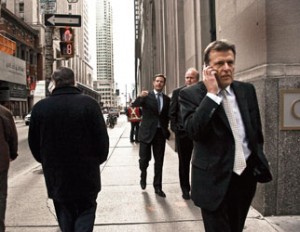 The top 1% of the country's 25.5 million tax filers accounted for 10.6% of the nation's total income in 2010, according to a new report by Statistics Canada. So how much does someone in the 1% make? At least $201,400 a year. That's up 37% from the minimum $147,500 this upper crust would've needed to earn to be counted in 1982 when StatsCan first began tracking the data. Median incomes for the 1% actually come in around the $280,000 mark. But if it's any consolation, the 1% are also paying more tax these days than they were three decades ago.
Got 1 hour, 30, 15 or even 5 minutes? Here are a number of ways to add some punch to your RRSP portfolio now. For more information on retirement savings, visit our RRSP Guide 2013.