Cash in on the U.S.
America is on the rebound. Here's how to benefit from the comeback.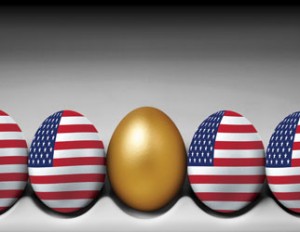 Every Canadian investor should have some part of their portfolio in U.S.-based stocks, says MoneySense contributor Bryan Borzykowski. With U.S. indexes making a comeback, now's the time to revisit your picks. Check out Canadian Business' Hotlist to ensure you're not missing the action.
When was the last time you checked your portfolio returns? Did they make you feel happy or uneasy? Timeless Finance says we should embrace price declines in the investment world, not fear them.