Money smarts
A little planning goes a long way. Take it from the experts.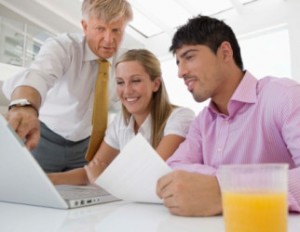 Eighty-five per cent of Canadians with a financial plan are confident that their plan will help them achieve their financial goals, a new BMO poll has found. How many of us without a plan can say we're on track to buy a home, raise a family and/or financial independence? Even money savvy people need a friendly reminder to stay on track from time to time. For instance, did you know that financial pundits including TV personality Gail Vaz-Oxlade, mutual fund expert Gordon Pape, news anchor Amanda Lang and finance professor Moshe Milesvsky all use investment advisers or brokers? Get started on your own plan now with the MoneySense complete financial plan kit. It's free. Also, be sure to check out our list of fee-only planners.
Big thanks to our Canadian Capitalist and Canadian Couch Potato bloggers for sharing their top money tips in the spirit of Financial Literacy Month.