Ditch currency conversion fees
These new credit cards make a great travel buddy thanks to no currency conversion fees.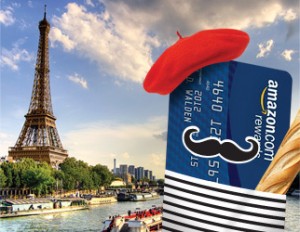 If you frequently travel abroad or purchase items from foreign retailers, you'll be happy to learn there are now credit cards that don't charge you the pesky currency conversion fee. Most cards charge you 2.5% on top of the currency conversion rate on foreign purchases, but earlier this year Chase introduced a line of cards to Canada that convert currency for free.
The cards are the Sears Financial Voyage MasterCard, Amazon.ca Rewards Visa, and Marriott Rewards Premier Visa. The Sears card has a $39 annual fee, while the Marriott card charges $120 after the first year. However, Patrick Sojka, CEO of the Frequent Flyer Bonuses Group, says he likes the Marriott card because the cardholder receives free hotel stays.—Deanne Gage