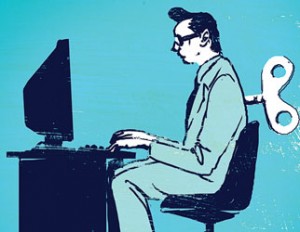 Would you stay in the workforce longer to ensure your quality of life in retirement? The majority of us would, according to a new CIBC poll. Fifty-seven per cent of baby boomers aged 50 to 59 said they would prefer to work longer into their retirement years in order to uphold their current lifestyles. The poll also suggests that 24% of Canadians plan to carry debt into retirement. This new retirement reality could require a new approach to life past 65. Read our 7 new retirement strategies feature for some great ideas.
Prices for everyday items such as food and fuel may have risen slightly from July to August, but the annual inflation rate actually dipped to 1.2%, StatsCan said Friday. So what's costing less this year? Natural gas, clothing, furniture and mortgages. What's costing more? Gas, meat and cars. Overall, the numbers suggest there's little cause for the Bank of Canada to raise lending rates any time soon.
Saturday marks the official start to Autumn. Prepare yourself and your property by checking out the Centsible Life's 28 item honey-d0 list for fall home maintenance.