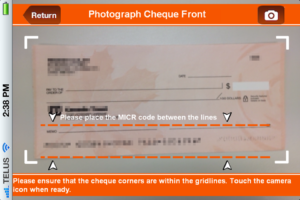 Synthetic DRiPs allow users to reinvest dividend payments to buy additional shares without paying a trading commission. But be careful, the Canadian Capitalist warns, they can come with hidden fees.
The future is here. ING Direct is testing a new service that would allow its iPhone app users to deposit a cheque into their account simply by snapping a photo of it. The remote cheque deposit feature is called Cheque-In and will be available to 500 users. A recent survey for the online bank found more than one-third of Canadians are open to doing more traditional banking functions using their smartphone. That number jumps to 57% among 18-34 years-olds. 
Canadians with kids will plan to spend an average of $75 on Halloween purchases this year, according to a poll done for the Retail Council of Canada. Younger Canadians aged 18-24 plan to go all out for the ghoulish holiday by budgeting more that they did last year.  Here are some tips to keep Halloween spooking your budget.