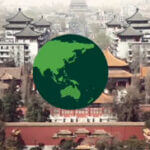 TD Canada Trust customers can now log on to their EasyWeb online banking account and send money to any Visa cardholder around the world.
Transfers, up to $2,500 a day, can be made from TD account to any Visa debit card, credit card or prepaid card in 170 countries and 150 currencies. Transfers take between 30 minutes and 48 hours to complete at a guaranteed exchange rate. Transaction costs range from $1.50 for transfers within Canada to between $8.95 and $12.95 internationally. By comparison, Western Union's online money transfer service, also available to Scotiabank and Bank of Montreal customers, allows transfers of up to $999.99 and costs $9 per transaction plus 1% of money sent.
"This new service will be especially convenient for new Canadians with families living abroad," said TD's Raymond Chun in a press release Tuesday.
In order to transfer funds, TD customers will need the 16-digit Visa card number, name and address of the recipient they wish to send money to. There are no fees to receive funds.
Carla Hindman, a spokesperson for Visa Canada, told MoneySense Tuesday that the service is a first in Canada for Visa and that nothing has been announced in terms of offering the service through other banks. She added that global money transfers are a growth area and already available in other markets including India and Singapore.