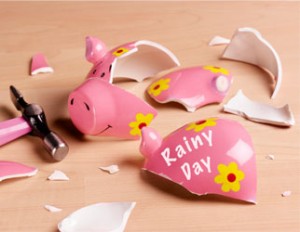 A leaky roof, a sick pet, a new set of brakes. Do you have cash on hand to pay for any of these costly, unexpected expenses? According to a new CIBC poll, 45% of Canadians don't have an emergency fund. That number is even higher in Ontario and Alberta whereas B.C. residents are the most likely to save for a rainy day.
Why are retirees carrying more debt? Jim Yih over at Retire Happy Blog suggests it's a mix of factors including more access to credit, poor spending habits, low interest rates, housing trends and lean stock market returns.
Save a bus-load with these back-to-school shopping tricks from Squawkfox.com. Did you know office supply stores often sell select items at a loss to get you in the store? The trick is sniffing them out.