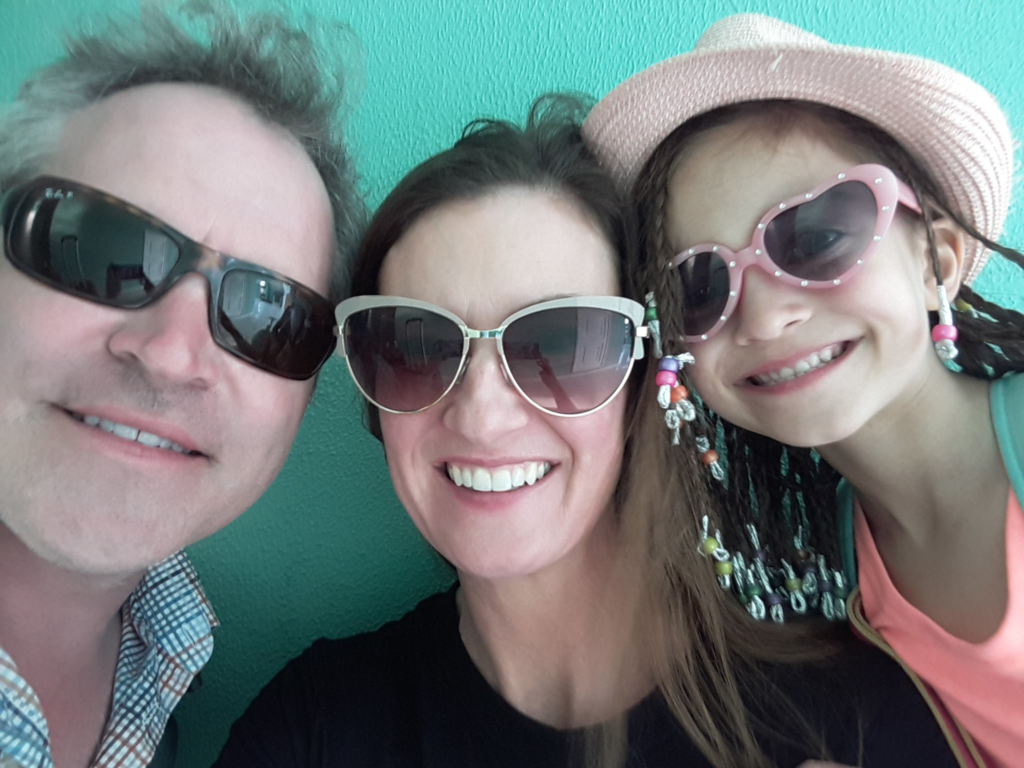 Natasha Hall was 40 years old when she became a parent. The broadcaster and radio host, who had been in a long-term, committed relationship, figured it was now or never. "I always knew I wanted to be a mom but I couldn't quite get my act together to settle down properly, and my guy was kind of in the same boat," she reflects. "[But] after five years together, we realized there was never going to be a perfect time and that we'd better get cracking before it was too late."
Today, they're enjoying life in Montreal with their seven-year-old daughter, but worries about their financial future are never far away. "We're scared that we won't ever be able to retire comfortably," Hall says. "Because we had our daughter late, we expect to still be supporting her as we get close to when we would ideally be retiring." Assuming that she completes a four-year honours degree, Natasha will be in her 60s before there's any prospect of her daughter becoming financially independent. 
With the cost of raising a child to adulthood estimated at over a quarter of a million dollars, having a family is financially challenging at any age, but for Canadians, like Hall, who become parents at later ages, "the convergence of life's three major goals," adds an extra degree of difficulty, explains says Kurt Rosentreter, a CPA and senior financial advisor with Manulife Securities. "Around the age of 50, a couple is closing in on 20 years of a mortgage and if they had kids, they're off to university," he explains. They're in a very expensive life stage at the same time as friends who started having kids earlier begin to shift into their next life stage—with their adult children moving out, they can consider trading the home they raised their family in for something smaller, maybe even reduce their work hours if they've been planning to take early retirement.
As social and economic factors colour individuals' life choices regarding career advancement and financial stability, the age of first-time parents has crept upwards, putting Hall in good company. According to Statistics Canada, the fertility rates of women ages of 40 to 44 years of age has steadily increased year over year between 2001 and 2016. In 2001, the average age of first-time motherhood was 27; in 2016, it was 29. 
But while there are some money issues unique to those who have children at a later age, there are steps these parents can take to secure savings for both their children's education and their own retirement. The key, Rosentreter says, is to have a clear-cut plan that includes achievable goals along the way. "Many of these parents are floating through their 30s and 40s with their savings but they're not defining the end game on their financial plan," he says. As a result, he says, many older parents find themselves short on resources at a time when they should be enjoying the sunset of their lives.
Make retirement saving a priority
One of the biggest considerations for parents who started later is their planned age of retirement: If you're 47 when your youngest is born, your child will likely start university or college the year you turn 65. How much longer will you need to keep working? 
"In my 20s, when I had my first daughter, I thought I would retire by 55," recalls Kathleen Powderly of Ottawa. Then she had a second child at 45 "and got married six months later, which brought two more children into my life." 
With her eldest in university, her youngest in kindergarten, and a 14- and 11-year-old in between, Powderly's plan for an early retirement has changed. Now 49, she's recognized the need to reset her previous financial plans, and is looking for advice on how to maximize her assets so that she can help all four children with their launch to adulthood, and still save enough for her golden years.