The Conservative government introduced its 2015 federal budget on Tuesday evening. While the 518-page document is chock-full of text and charts on topics ranging from foreign direct investment to energy exports, it doesn't exactly spell out in how it affects real people.
We've applied the budget measures that touch individual households to four fictional scenarios. Find the scenario that best mirrors your personal living situation to learn how the federal budget hits your bottom line.
Single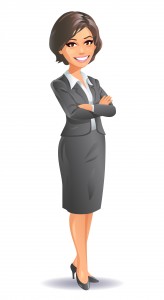 Julie | $55,000 annual income; no kids; renter
Meet Julie. She's a single divorcee. She earns approximately $55,000 at her administrative job and is diligent about putting money into her Registered Retirement Savings Plan (RRSP). She hopes to retire in five to 10 years.
She'll benefit from just announced increases to the annual Tax Free Savings Account (TFSA).
At an annual salary of $55,000, Julie pays approximately 30% in tax each year, while her contribution to her retirement savings provides her with a 20% tax refund. "However, if her marginal tax rate is comparable in retirement she'd actually benefit by using a TFSA rather than contributing to her RRSP," says certified financial planner Jason Heath.
Any withdrawals above $18,000 in retirement would be subject to her marginal tax rate as well as a "50% effective tax rate," says Heath. "That's because for every $2 of income earned over and above $18,000 in retirement the federal and provincial clawbacks take about $1 away."