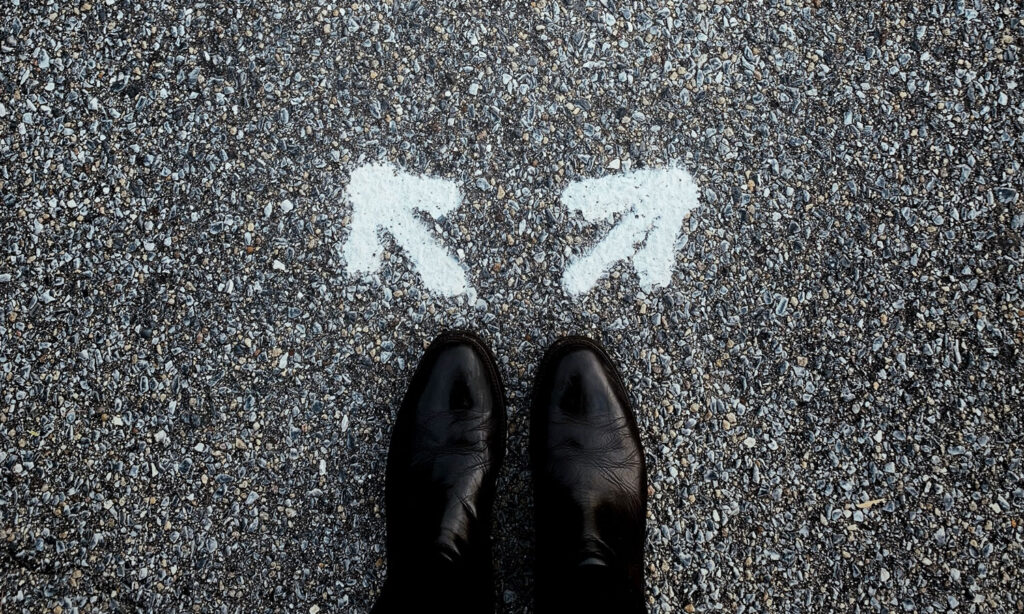 A little bit of knowledge can make a daunting task a whole lot easier to start—and that's certainly true when it comes to life insurance. It's a subject most people know little about until they actually decide to buy a policy, so we're here to offer a little guidance on choosing the one that makes sense for you and your family.
Get personalized quotes from Canada's top life insurance providers.
All for free with ratehub.ca. Let's get started.*
This will open a new tab. Just close the tab to return to MoneySense.
What do I need to know about life insurance?
Life insurance is a contract with a life insurance company in which you commit to paying monthly or annual premiums (either for a finite period or until you eventually die, depending on the policy); in return they'll provide a tax-free lump sum to your beneficiaries if and when you pass away while the policy is in effect. 
There's some variation in the type and level of coverage you can get; which policy is right for you depends on your financial situation (taking into account income, debts, mortgage and other such obligations) and your beneficiaries' needs (like childcare and education fees and day-to-day living expenses). 
There are two main types of life insurance: term and permanent.
Term life insurance is set for a period of time. Once the policy expires, the contract is over and there is no payout. If you want to continue having life insurance, you need to renew or get a new policy.
Permanent life insurance, however, is a policy that you maintain for the rest of your life (unless you cancel it). The level of coverage and the premiums you pay are determined when you purchase the policy and stay the same throughout. Another key difference with permanent policies is that they usually accrue some cash value and some can be also used as investment accounts.
In general, you'll pay quite a bit more for permanent life insurance. Term is much cheaper than permanent, and it is the more common choice. 
How to buy life insurance
You can buy life insurance either from an insurance broker or directly from an agent at a life insurance company. Both types of salespeople are required to be licensed. (Each province and territory in Canada has its own regulatory body through which you can check if a broker or agent is licensed.) 
A good broker is not tied to any one particular life insurance company, and their job is to help you find the best policy for your needs; an agent, on the other hand, sells insurance just for the company they're employed by. 
Whichever way you go, life insurance in Canada is very well regulated, so you don't need to worry too much about encountering shady operations. A reassuring thing to know is that rates are competitive and won't vary much from company to company, so no matter which route you take, you'll likely end up with roughly the same offer at roughly the same price. Start your search by asking friends and family if they can recommend a broker or agent they had a good experience with, or just go online for a few quick quotes—you'll have eager brokers and agents reaching out in no time. (Our guide to finding the best life insurance in Canada.)
Get personalized quotes from Canada's top life insurance providers.
All for free with ratehub.ca. Let's get started.*
This will open a new tab. Just close the tab to return to MoneySense.
How do I choose from the different types of life insurance?
"Term life insurance is typically used for income protection," says Rob Hollingsworth, head of distribution, individual insurance, at Manulife. So it's the option most Canadians go for while they're still in their working years. It's the cheapest type of life insurance and therefore a more cost-effective way to make sure your dependents are covered if you die while there are still mortgage payments to make and university tuition to pay for. So if you have, say, 15 years left on your mortgage and around the same amount of time until your youngest kid finishes college or university, that would be a sensible length of time for your term life insurance policy. As time goes on and your financial situation changes, you can re-evaluate your policy and consider changing it up when the policy expires. 
"Permanent insurance is used more to protect one's assets and for estate planning purposes," adds Hollingsworth. "But it gets more expensive the older you are at the time of purchase, so buying young is a good way to lock in a lower rate. That, however, does not apply to all life insurance options, which is why a licensed insurance advisor can help you decide on the best plan for your specific situation."
There are also some subtypes of permanent life insurance—mainly, universal and term-to-100. Universal life insurance is a policy that has an investment element; you decide where you want to invest; good returns will increase the value of your account and, ultimately, the payout your beneficiaries will receive. Term-to-100 is a hybrid policy: It's like term life insurance in that it doesn't accrue any cash value; however, it is like a permanent policy in that it lasts until you turn 100. Accordingly, it is the cheapest of the permanent life insurance options.
Universal life insurance is suited to someone who is less risk-averse and has some knowledge of investing since it provides the opportunity to increase the final death benefit. Term-to-100 (a uniquely Canadian product) is ideal for someone who wants permanent life insurance but at a lower rate.
Consider a joint or family plan
Joint First To Die (JFTD) are couple plans or family plans. These can be a good option because premiums are typically lower if you have two or more people on the same policy. But do compare joint plans to the cost of individual plans; if you're both young and healthy, two individual plans may not cost much more but there would be the potential for two separate payouts rather than just the one. 
Some family plans allow child riders—adding children under a certain age at any time, or even those who have yet to be born to the policy. While it may seem strange to purchase life insurance for a child since they have no dependents, there are benefits—mainly, anyone who experiences the loss of a child will likely need to take time off work to grieve, and insurance would provide income protection. As well, it's a way to guarantee insurability for your child and lock in a low rate, both of which are good if they encounter health problems later or take up a dangerous sport. 
Get personalized quotes from Canada's top life insurance providers.
All for free with ratehub.ca. Let's get started.*
This will open a new tab. Just close the tab to return to MoneySense.
Could you already be covered?
There are different types of life insurance products you might have access to through various channels, so it's a good idea to check out what you already have before purchasing a policy. 
If you're employed, it's likely that you have some degree of life insurance through group benefits. 

If you have mortgage protection insurance (which people generally have if their down payment for their home was less than 20% of the purchase price), part or all of it will be paid off if you die. 

You might have creditor insurance on your credit card(s) or line of credit, which can reduce or pay off outstanding debt in the event of your death. 
It is worth noting that, typically, life insurance policies will cover two years of your salary. Many find that is not enough, so they opt for more coverage.
Also consider that mortgage insurance is for the lender's protection, and it may not give you the coverage you need in case of death—so definitely check the fine print of your mortgage insurance. Many find that life insurance is better for their needs.
And, don't forget to consider the non-standard things you might need extra coverage for. "Circumstances that may require someone to have additional coverage would be things such as wanting to provide capital for a guardian who would be raising their children if something happened to them," explains Natalie Trimble, financial security advisor and investment representative for Freedom 55 Financial, a division of Canada Life. As well, she says, "Business owners often have more specific needs for additional insurance, as do those with complex family situations—for example, wealth transfer from one generation to the next."
Are life insurance policies worth it?
It's easy—and natural—to think you're not going to need life insurance any time soon. But none of us knows what's around the corner, so it's far better to be prepared. "Canadians insure their cars, boats, pets and homes, yet the financial loss associated with the death of an individual far outweighs the loss or damage associated with the other things in life that we insure," says Hollingsworth. "We all need to 'crash test' our lives on occasion. 'If I don't come home tomorrow, what will my family's financial situation look like for the next 20 years?' That is the power of life insurance. Life insurance can't reduce the emotional impact of losing a loved one, but it can remove the financial stress for those left behind."
There are also ways to get better value out of your insurance, says Hollingsworth, like disability protection or even programs that reward people for having a healthy lifestyle, like Manulife's Vitality. Again, this is where an advisor can be helpful in explaining these options and figure out which ones would be beneficial for you.