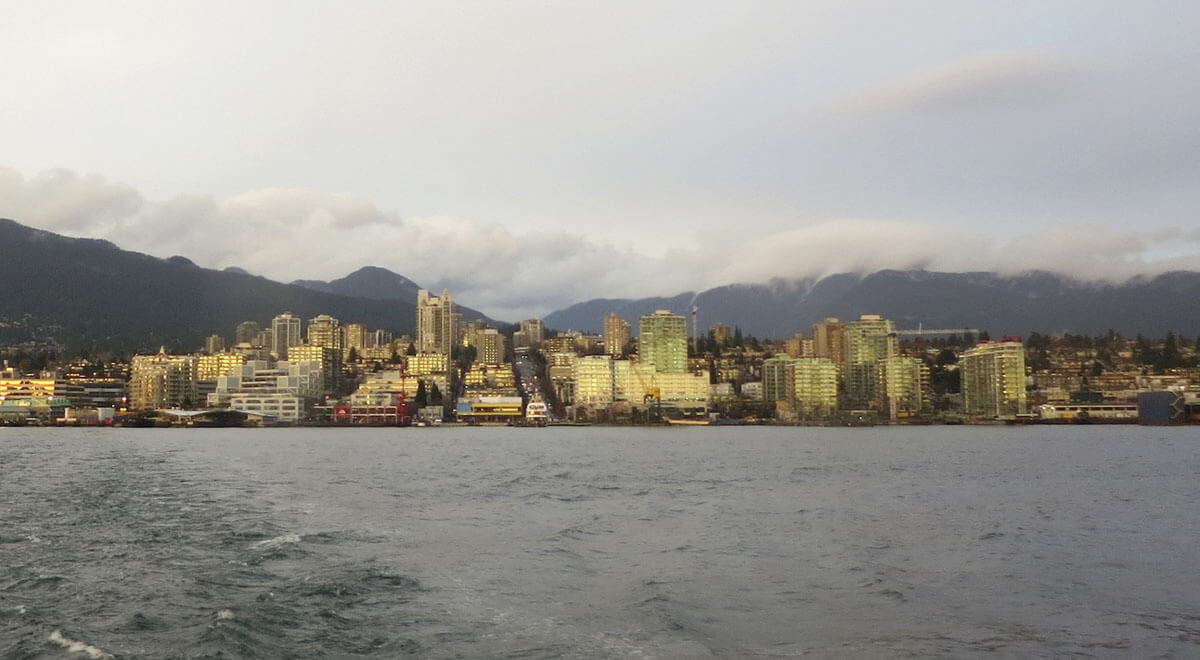 North Shore Vancouver's top 5 neighbourhoods

C I T Y   D E T A I L S
1. Cedardale, West Vancouver
The Cedardale neighbourhood really started to hit the radars of families in 2014 when the West Vancouver school board agreed to a French International Baccalaureate program at École Cedardale—the first French immersion IB school in the province. Plus, it's a great area in terms of travel, explains Garrett Wong, a realtor with Re/Max Metro. "It's close to the highway plus you get a great view with easy access to shopping and the beach." As a neighbourhood, Cedardale is just north of Park Royal, the largest shopping complex on the North Shore and just north of Ambleside Park, one of the more popular outdoor parks with access to beaches and walking paths.
2. Lower Lonsdale, North Vancouver
A few years ago, realtors identified this neighbourhood as a soon-to-be up-and-coming spot on the North Shore. They were right. Recent decisions to develop rental-only buildings along East 18th Street and recent new-builds and investments into a snazzy, modern commercial strip on Lonsdale make this a go-to spot for youthful North Vancouverites. "It's more modern and eco-friendly," says Javier Montemayor, a realtor with Re/Max Crest Realty, and "a hit for active, youthful people." City planners are even pondering a temporary Chicago-style shoreline ferris wheel as a tourist attraction—all in an effort to continue to grow this community's "fun factor" says Montemayor. The real draw, though, is the neighbourhood's proximity to the Seabus and downtown Vancouver. "It makes this a sought-after spot for tenants, which helps those who have 'mortgage-helpers' in their homes."
Photo gallery: Top 25 Central Vancouver neighbourhoods »
3. Pemberton, North Vancouver
Nestled between Marine Drive, a commercial hub, and an industrial-commercial area, Pemberton only just started gaining in popularity, says Jeremy Sellmer, realtor with Re/Max All Points Realty Group. "It's because prices in surrounding neighbourhoods are so high." Houses are typically on the older side with newer or updated homes commanding higher sale prices. Few lots have amazing views of water or downtown Vancouver, but there's always a glimpse of the mountains. One of the biggest draws, says Sellmer, is the neighbourhood's proximity to amenities, such as grocery stores and chain-restaurants. Although, things can really slow to a crawl in this area during rush-hour, says Sellmer.
4. Glenmore, West Vancouver
Prices have softened across West Vancouver, explains Sellmer, which makes some West Van neighbourhoods, like Glenmore, suddenly accessible to home buyers. "There's character and charm in this area," says Sellmer. That's realtor speak for older homes built on large lots surrounded by tons of green space. "There are pockets that are getting much-needed face-lifts," says Sellmer. "But most buyers just want the peace, tranquility and views that this neighbourhood offers." Given that the neighbourhood is built around the Capilano Golf course and tucked into a forest, it's very green but also a bit of a trek to the transit access points that get people across the bridge to the Lower Mainland.