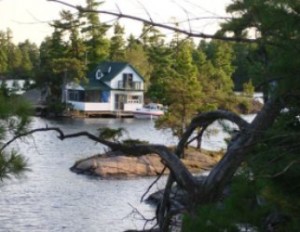 Location: A four-hour drive north of Toronto | Price for a waterfront cottage: $200,000 and up
Situated between the Ottawa River and Georgian Bay, the Sudbury/Lake Nipissing/French River region has more than 300 freshwater lakes and rivers. Lake Nipissing, which drains into Georgian Bay via the French River, is one of the largest lakes in this region and it's widely considered to be an angler's paradise.
This region boasts some of the most affordable cottages in Ontario, many of them situated along the river. Just recently, an older cottage with boat access and 140 feet of shoreline on the French River sold for $200,000, while vacant lots two to three acres in size with 300 feet of shoreline fetch about $160,000.