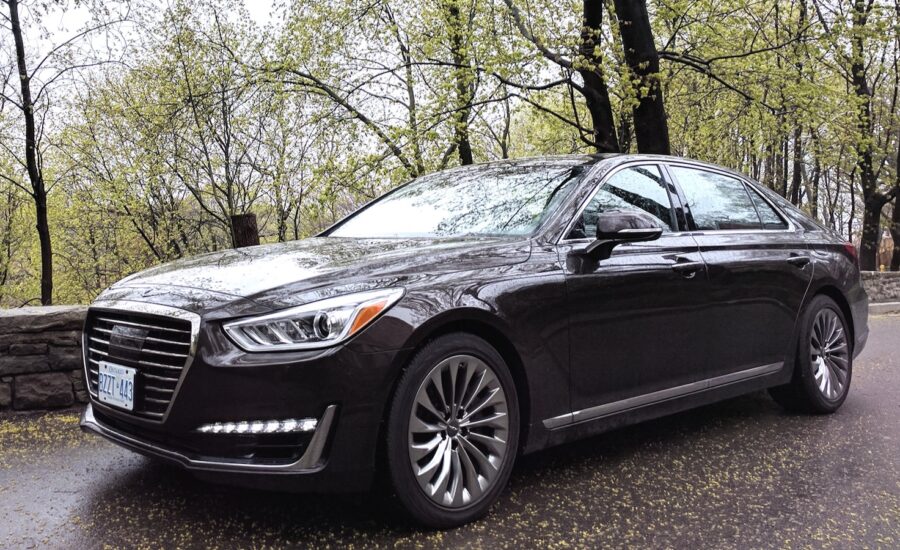 Not long after Hyundai spun its Genesis sub-brand off into its own luxury brand powerhouse, the awards and trophies started to roll in. Delivering a fully loaded luxury driving experience for about the starting price of a base-model vehicle from pricier competitors meant that Genesis had little trouble moving a lot of cars and SUVs into a lot of driveways. At-home delivery included, of course. Here's why the Genesis G90 3.3T made my list of the 10 best used cars in Canada.
Compare personalized quotes from Canada's top car insurance providers.
All in under 5 minutes with ratehub.ca. Let's get started.*
You will be leaving MoneySense. Just close the tab to return.
Is the Genesis G90 a good car?
Yes, it's a great car. Before we go into details, though—we know some readers are thinking, "Genesis, eh? Haven't we heard that name before?" Hyundai used to offer two cars called "Genesis": a sports coupe and a luxury sedan. During this era, the company launched a whole new luxury brand, dubbed Equus. Realizing that it was fostering more confusion than sales, Hyundai decided to do some streamlining. The Equus brand was quietly euthanized and the Genesis coupe and sedan were put to pasture, but not before donating their name to Hyundai's next take on a luxury brand, now called … Genesis.