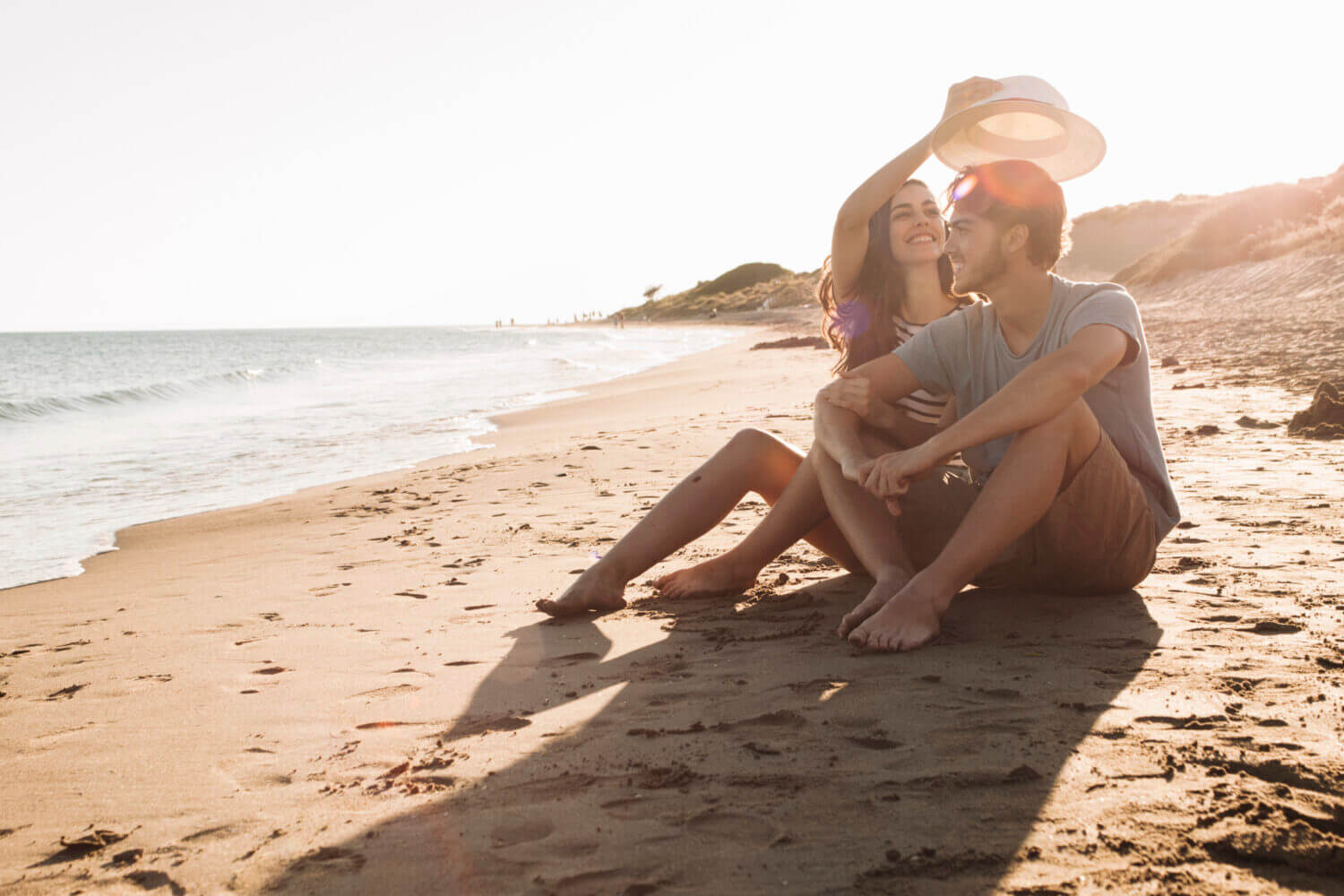 Winter Break, March Break, Spring Break—whatever you call it, and regardless of what time you get off (it's the first week of March for most in Quebec, and the last week for Manitoba), many people are itching to get away. But the question is always: Where do you go? Here are four great-value options worth considering.
New Orleans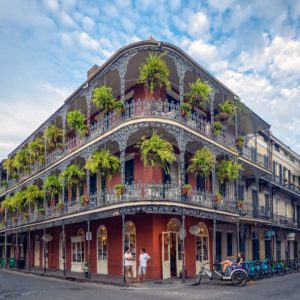 Known as the Big Easy, New Orleans offers a mix of culture in its various neighbourhoods. Best of all, you don't need to spend much once you're on the ground. Start in the French Quarter, which is the most historic part of town. At the Jean Lafitte National Park Visitor Center, you can get free information and maps of the city. Alternatively, you can join one of their free guided tours. While you wander, don't forget to look up—you'll want to see the many gorgeous wrought-iron balconies that are practically a symbol of the city. Back at ground level, Royal Street has many art galleries that focus on the local art scene and have no admission cost. There are also some historical buildings here that can't be missed: The Old Ursuline Convent Museum is the oldest building in the Mississippi Riverfront, while St. Louis Cathedral is the oldest cathedral in the United States.
If you can't get enough of the arts, head over to the Warehouse District which is home to the Ogden Museum of Southern Art. This museum has the most comprehensive collection of Southern art in the world, and admission is reasonable at just USD$13.50 for adults and USD$6.75 for children. Depending on when you're visiting, you could also catch the Lafayette Square Concert Series (mid-March to mid-May) for free performances.
One of the best ways to get around New Orleans is to take the streetcar on St. Charles Avenue. Rides are just USD$1.25 per person; as well, one-, three- and five-day passes are available. While on the streetcar, it won't take long for you to come across stunning antebellum mansions; you may want to get off at Washington Street and head to Lafayette Cemetery No. 1, where you can do a self-guided walking tour of the above-ground crypts and tombs.
Cuba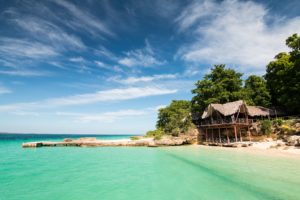 If you're looking for a sunny break, Cuba is a destination to consider. Instead of visiting a classic area like Varadero, head to Cayo Cruz, which is relatively new. Located just an hour from Cayo Coco airport, Cayo Cruz has a few new properties, including the Hotel La Marina Plaza & Spa Cayo Cruz, a 60-room modern boutique resort, and the adults-only Valentin Cayo Cruz.
Enjoying the beach and the amenities your hotel has to offer are obvious draws, but it would be a mistake to not take in some of the local culture. Have your hotel book you a tour or private driver to take you to Camagüey. Although the journey will take just over two hours, the historic centre of Camagüey is a UNESCO heritage centre. This area was settled in 1528 and was one of the first villages founded by the Spaniards when they arrived. The twisting streets may seem confusing but as you turn a corner, you may come across hidden squares, museums and churches.
What's nice about Cuba is that it's easily accessible for Canadians. Air Canada, WestJet, Air Transat and Sunwing all offer direct service from select Canadian cities. It's also an affordable destination as there are various resorts that offer different price points. Just a small tip: both Sunwing and Air Canada Vacations often run promotions where you can save big on package deals. You'll also want to keep an eye on Iberostar, which offers direct promotions a few times a year.
If you're still not convinced, consider this: Cuba has more than 300 beaches, nine national parks, 11 World Heritage sites, colonial architecture, hundreds of museums and more. In other words, if you head to Cuba, be sure to go beyond your resort.
Buffalo / Niagara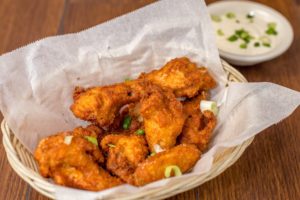 Once known primarily for bargain shopping, Buffalo has transformed itself with new developments and reinvigorated neighbourhoods that will appeal to all types of travellers. Families with young children should make their way to the recently opened Explore & More: Ralph C. Wilson Jr. Children's Museum, where you can learn about the city's history through interactive exhibits. Right next door to the museum is the Canalside district, where you can ride ice bumper cars or rent an ice bike to pedal across the surface of a 32,000-square-foot skating rink.
What you may not realize is that Buffalo is also an amazing city for architecture lovers. Frank Lloyd Wright's Martin House Complex just completed a $50-million, 25-year reconstruction and is now open to the public. There's also Louis Sullivan's Guaranty Building, which is an early skyscraper design.
When it comes to food, you need to follow the Buffalo Wing Trail. Taste different versions of one of the most popular dishes on the continent, and visit the place where the buffalo wing was originally created. Another regional specialty that can't be missed is the beef on weck sandwich: carved roast beef piled into an unusual salty bread roll.
As for accommodations, Buffalo has some incredible value. An average room in the suburbs costs about US$100 per night, but you can also find rooms in the city for as low as US$129 at boutique hotels such as Hotel Henry, which (history lovers, listen up) was once an insane asylum.
On the Canadian side of the border, Niagara Falls has some new and classic attractions that will keep the family entertained. In addition to the spectacle of the falls themselves (officially one of the seven natural wonders of the world), the Niagara SkyWheel and Butterfly Conservatory are perfect for those travelling during the winter since they're both indoor activities. If you're travelling during the spring, the Niagara Speedway and Zipline to the falls offer some amazing thrills.
Depending on what attractions you want to see, it may be worth buying a pass. The Clifton Hill Fun Pass (CAD$29.95 for adults, CAD$19.95 for children) gives you access to six attractions at a savings of $30 per person. Alternatively, there's the Niagara Wonder Pass (CAD$25 for adults, CAD$17 for children), which covers different attractions and includes public transportation for two days.
Maui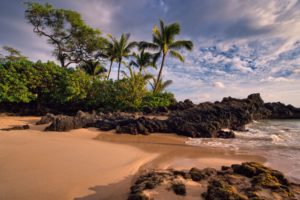 Although getting to Maui can cost you four digits, you could save a few hundred dollars if you take a few stopovers. Don't let the price of airfare scare you, as you can still have a great week in Hawaii without spending a fortune.
To keep costs down, stick to Maui and rent a car, which will set you back about CAD$50 a day. The ideal place to stay is Ka'anapali, where there are more than a dozen hotels and the average nightly rate is USD$200. Some of these rooms have a full kitchen available, which will help you keep food costs low if you're willing to cook a few meals. Many of these properties also have daily programs and evening activities for children so they'll always be entertained (and parents can enjoy some grown-up time).
While on the island, there are a few things you won't want to miss. The road to Hana is one of the most epic drives in the world. You'll pass by small villages, tropical gardens, waterfalls and more, so be sure to make stops along the way. Haleakalā Park is another must as Haleakalā is a shield volcano that forms more than 75% of Maui. At the summit, you can admire the landscapes or go for a hike. If you don't have a rental car, you can easily join a tour of either site. One trip that may be worth considering is a whale or dolphin watching tour. Nothing quite beats seeing these creatures in their natural habitat. If you want to slow things down, take a self-guided tour of the Lahaina Historic Trail.
Besides Maui's natural scenery, you'll also want to hit the waters. Over at Ka'anapali Beach, you can learn to surf or go parasailing. If you prefer to stay on land, there's golf and ziplining nearby. End the night with some family-friendly entertainment at Whalers Village, where you'll find restaurants, luaus, live music, shopping and more.
Read more about travel:
Watch: Why you need a USD account