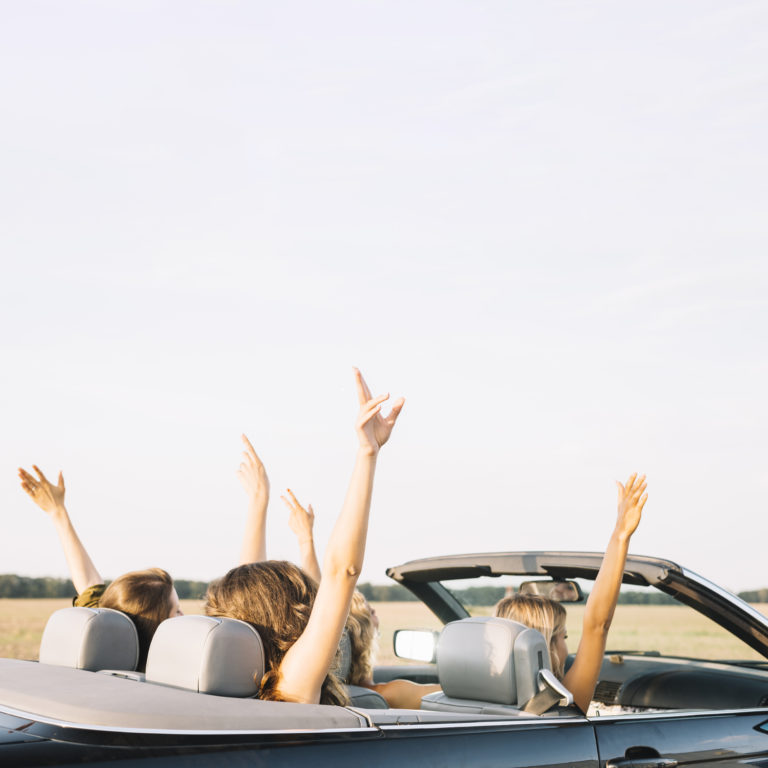 One of the best things about a driving holiday—besides the scenery you get to experience along the way—is that it can be inexpensive. But your choices around where to stay, what kind of vehicle you choose and even which roads you drive can quickly cause your costs to add up. So, to help you stay in your lane, financially speaking, we're sharing 9 money-saving strategies to use on your next adventure.
1. Map it out… twice
Planning your route ahead as opposed to winging it is the easiest way to save money on road trips since you'll be able to estimate all of your expenses in advance, including your accommodation, activities and approximate gas costs based on how many kilometres you'll be driving.
The routes you take can make a big a difference. Toll highways often save you a lot of time, but there might be an alternate route where you can avoid paying any additional charges. The bonus of taking some slower routes is that there might be some fun, unexpected things to see along the way, which makes the journey more exciting than highway-driving directly to your next stop.
If you're planning a road trip in Canada or the U.S., you'll want to become familiar with GasBuddy,  a website/app that lets you search gas prices by city, state, postal/zip code and even by brand, so you can plan out where to fill up based on where the cheapest gas can be found. GasBuddy will also calculate how much you'll spend on gas based on your itinerary and the model of your vehicle.
Although it'll take more work, consider planning two different versions of your trip to see how much things cost. One destination might be much cheaper than the other, but you won't know that until you actually plot it out.
2. Don't sleep in big cities
Since you'll have access to a vehicle, there's no reason to book your hotel right inside popular tourist areas where rooms will cost you a fortune and you'll need to pay extra for parking. Pick a hotel with free parking just outside your city of choice and then take public transportation into town. Even if you do decide to drive from your hotel, paying the day rate for parking will likely still make your choice more affordable than staying at a hotel within walking distance of all the major attractions.
3. Book a few budget accommodations
If you're willing to forgo room service or an on-site restaurant for a couple of nights, booking a room at a popular budget chain like Super 8, Days Inn, Travelodge or Howard Johnson all offer a comfortable bed at a good price. Many of these properties have free wi-fi, free breakfast and a pool.
4. Choose your wheels wisely
Car rentals can be relatively inexpensive, so they're worth looking into even if you have your own vehicle. You'll save wear and tear on your wheels, plus you get the chance try out a different vehicle for the duration of your trip. Keep in mind that you'll pay a premium to rent your dream Range Rover, and even though driving down California's Pacific Coast Highway in a convertible is like a scene out of a movie, a ragtop isn't the most practical choice if you're travelling as a family or you have a bit of luggage. Pick a car that makes sense for you, knowing a large SUV is going to cost more than a midsize sedan while certain types of vehicles are better on gas than others.