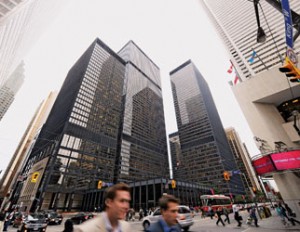 Royal Bank of Canada is close to a deal to buy the Canadian operations of Ally Financial Inc. for US$4 billion, according to reports. Last month, Scotiabank announced it would take over ING Direct.
Does Bank of Canada Governor Mark Carney know what he's doing? By talking about instead of acting on fiscal problems, Carney runs the risk becoming another Alan Greenspan, writes Canadian Business' Joe Castaldo.
MoneySense has been named one of the top 10 websites for saving money in the country by Steven and Lina Zussino, Canada's self-proclaimed frugal couple. The duo has published a free ebook that listing their top 100 websites plus tips on how to  spend less and get more.
Tell us how much you plan to spend on Halloween this year by answering our poll question below: