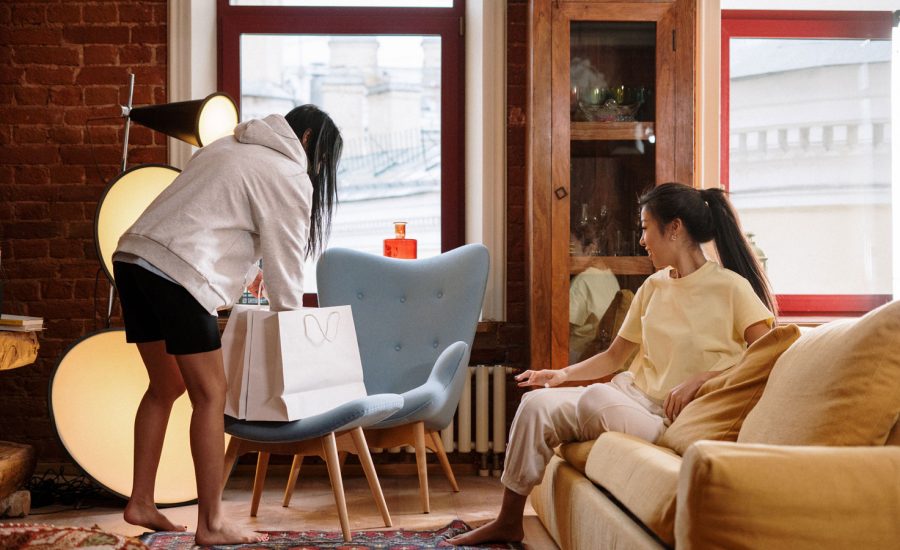 Rewards credit cards are great, but they usually come with a price tag, in the form of a hefty annual fee. There are a few exceptional no-fee rewards cards out there, but SimplyCash from American Express really stands out as a frontrunner. Why? With an impressive earn rate of 1.25% cash back on everything you buy, you earn rewards on all of your spending, regardless of whether it's on gas, groceries or a shopping spree at the mall. And it doesn't complicate things with bonus categories, tiered earn rates or spending caps—it's just 1.25% across the board. Simply put, it's a great credit card for people who want rewards, but don't want to think about them too much or change their spending habits.
Find your next credit card*
See cards tailored for you from over 12 banks and card issuers
No impact to your credit score
Get an answer in under 60 seconds
You will be leaving MoneySense. Just close the tab to return.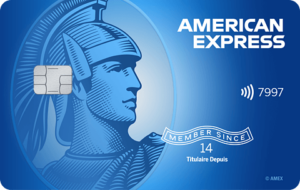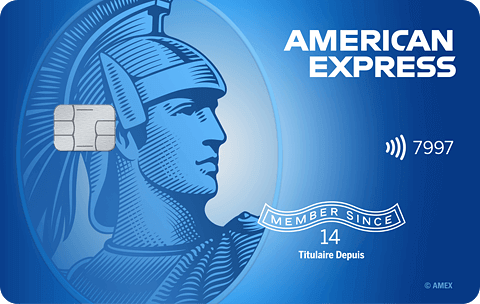 Annual fee:

$0

Rewards:

 1.25% cash back on everything 

Welcome offer:

Earn a $10 statement credit for each monthly billing period in which you spend $300 on purchases. This could add up to $100 in your first 10 months of having the card.

Income requirement:

 None

Purchase interest rate:

20.99%

Best features:

Great flat earn rate and entertainment perks with American Express Experiences

Who it's good for:

Shoppers not wanting to pay an annual fee and who prefer a simple rewards program (straightforward cash back with no complicated bonus categories); and optimizers who want to maximize rewards by carrying multiple credit cards
Get more details about SimplyCash from American Express*
Amex SimplyCash benefits: 9 things to know
1. It's one of the most straightforward cash back cards
You earn cash back according to a very clear and easy-to-understand rewards structure, with a consistent 1.25% earn rate on everything you buy. There's no earn rate structure to think about, like bonus categories with other cards—just the reassuring knowledge that you're getting money back every time you use the card. 
Thanks to this easy-to-understand format, you'll earn on the various purchases that often don't get much love with other cards, like online shopping, clothing and electronics. And by comparison, most no fee cards typically only earn you 0.5% cash back on those same purchases. 
2. There's no limit on the cash back you can earn
Outside of the welcome offer, which caps off at $200, there's no cap on your annual rewards—something that can't be said for all no-fee credit cards. So, regardless of how much you spend per year, your earn rate will remain at 1.25% (assuming your account is in good standing).
2. It has an impressive welcome offer
Within the first three months using SimplyCash from American Express, the earn rate is more than tripled—that's 4% cash back on everything you buy up to a maximum of $200 (so, $5,000 in purchases). This is a standout bonus when you consider no fee credit cards don't typically feature a welcome offer. Or if they do have one, the cap is usually at $100 cash back.
3. Cash back is rewarded once per year 
The one small catch with the SimplyCash from Amex is that the cash rewards are granted once per year, on your September statement. This is a slight drawback compared to other cash-back cards, like the BMO CashBack Mastercard or TD CashBack Visa, that allow you to redeem rewards any time you like. 
4. There's no annual fee or income requirement
The biggest draw of the SimplyCash from American Express is, of course, that there's no annual fee. That means it's completely free to use (provided you pay off your balance in full every month, of course). So, all the rewards go right into your pocket instead of offsetting an annual fee. As well, there's no strict income requirement to be eligible for the card, making SimplyCash from Amex accessible to the majority of Canadians. This makes it a great credit card for students as well.
5. You'll get access to American Express Experiences
As you might expect with a no fee card, SimplyCash from American Express doesn't have the most impressive suite of benefits. But it does offer something you won't get with other no fee cards from Visa or Mastercard: American Express Experiences. This is a serious entertainment perk that gives you access to presale tickets to major events, shows and concerts, as well as early bookings to some of the country's hottest restaurants and even specially curated private shopping experiences.
5. It comes with insurance
The SimplyCash offers up to $100,000 in travel accident insurance when you charge your plane, train, ship or bus tickets to your card. You'll also get purchase protection and automatic extended warranties for up to one year (which is the norm for most credit cards).
6. It's a great option to use as part of a two-card strategy
Since SimplyCash from American Express has no annual fee and an above-average earn rate of 1.25% on everything you buy, it's ideal to use in combination with another card as a way to earn more rewards. For instance, you could carry the TD Cash Back Visa Infinite for groceries, gas and recurring bills, as it will earn you a substantial 3% on those purchases, and use the SimplyCash to earn 1.25% on everything else since the TD Card by default earns only 1% on everything outside of its bonus three categories.

7. The SimplyCash is a credit card, not a charge card
It's commonly thought that all American Express cards are charge cards, meaning it must be paid off every month no matter what. But that's not actually the case; SimplyCash from Amex is a conventional credit card, just like any Visa or Mastercard. Once you apply, you'll be approved for a set credit limit, and as long as you pay off your balance in full every month, you won't owe any interest. The card does allow you to carry a balance from month to month, but an interest rate of 20.99% will kick in if you do that. Again, that is just like any other credit card.
8. More places are now accepting Amex
While it's true that American Express isn't as widely accepted as Visa and Mastercard, the difference is not as significant as you might think—depending on your shopping habits. It's accepted at more than 90,000 locations across Canada, including most major department stores and restaurant chains, many prominent grocery stores and virtually all online-delivery and ride-share apps. That said, it's true Amex isn't accepted at several places, such as Loblaws, discount grocers and many smaller local stores, restaurants and cafes. A common strategy among Amex cardholders is to carry a debit card or a second credit card from Visa or Mastercard in case a retailer doesn't accept Amex. You can always check out American Express Maps to see if a business accepts Amex, too.
9. It's one of the best no-fee cards on the market
Considering all of the above, the SimplyCash card from Amex is arguably the best no-fee, flat-rate cash-back card on the market. The only other card that comes close is the Rogers World Elite Mastercard, which does have a slightly higher earn rate of 1.5% cash back on all purchases; however, Rogers cardholders must have an annual income of at least $80,000 and spend a minimum of $15,000 on the card every year just to qualify. SimplyCash has no such requirements, making it more accessible.
---
How much can you earn with the SimplyCash from Amex?
Obviously, that depends on your spending habits. For example, if you were to spend $1,500 per month—we all know that's not hard to do—you'd rack up $225 cash back every year, which is pretty impressive for a no fee card. And calculating how much you'll get is easy since the earn rate is a straight 1.25% cash back on everything. 
How to use Amex SimplyCash
As noted earlier, one of the smartest ways to use the SimplyCash card is in combination with another card. Let's say you use a CIBC Dividend Visa Infinite card* specifically for gas and grocery purchases, since it earns 4% cash back in these categories. For dining, transit and recurring bills, you stick with the CIBC card since it earns 2%. For all other purchases, you use the Amex SimplyCash card, which earns you 1.25%, as opposed to 1% with CIBC's card.
Are there any drawbacks to the Amex SimplyCash card?
There's the restriction that cash-back rewards are only redeemable once per year, on your September statement. With most other cash back cards, you can redeem your rewards monthly or at any time of the year. The only other downside is that American Express isn't accepted quite as widely as Visa or Mastercard, particularly at discount groceries and smaller independently-run shops, cafes, and restaurants.
Final word
If avoiding an annual fee on a credit card is a priority for you, then this option is hard to beat. It has one of the highest earn rates among no fee credit cards, and its simple unlimited rewards structure means you don't have to think about bonus categories or spending caps. As well, SimplyCash card holders have access to American Express Experiences, a pretty great perk unique to Amex. Overall, this is one of the best no-fee rewards cards in Canada and a great option for those who aren't looking for premium perks or won't earn enough rewards to offset an annual fee.
---
What does the * mean?
If a link has an asterisk (*) at the end of it, that means it's an affiliate link and can sometimes result in a payment to MoneySense (owned by Ratehub Inc.) which helps our website stay free to our users. It's important to note that our editorial content will never be impacted by these links. We are committed to looking at all available products in the market, and where a product ranks in our article or whether or not it's included in the first place is never driven by compensation. For more details read our MoneySense Monetization policy.