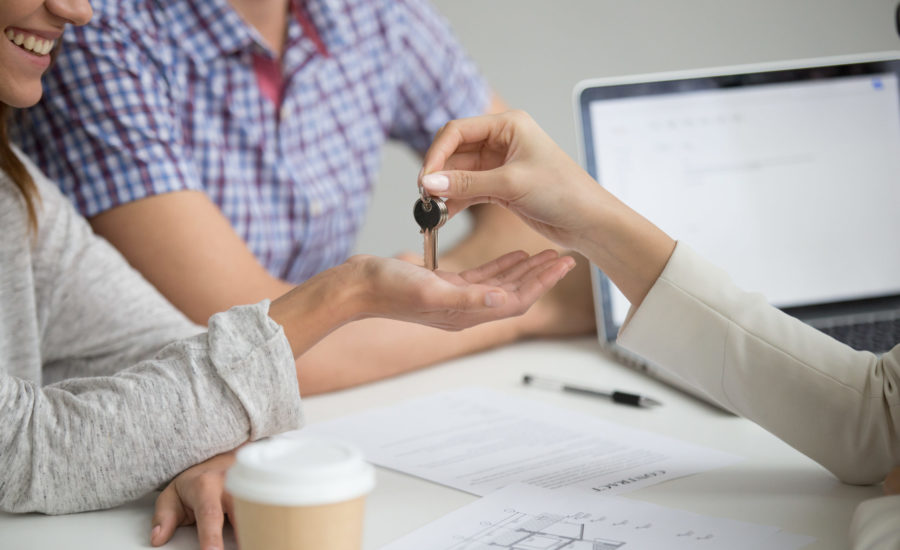 On June 4, 2020, the Canadian Mortgage and Housing Corporation (CMHC) announced changes to the eligibility rules for mortgage insurance, in the agency's latest response to the COVID-19 pandemic. 
The new rules will lower the amount of debt an applicant for an insured mortgage can carry, set a higher credit score to qualify for CMHC insurance, and will require a homebuyer to use their own, and not borrowed, funds for their down payment.
You're 2 minutes away from getting the best mortgage rates in Canada
Answer a few quick questions to get a personalized rate quote*
You will be leaving MoneySense. Just close the tab to return.
COVID-19 "has exposed long-standing vulnerabilities in our financial markets, and we must act now to protect the economic futures of Canadians," said Evan Siddall, CMHC's President and CEO. 
CMHC provides insurance that protects lenders if homeowners default on their mortgage. If a buyer has a down payment of less than 20% of the purchase price, mortgage default insurance is required, and is paid by the homeowner. Some properties, including those with a purchase price of $1 million or more, are not eligible for CMHC insurance. 
Siddall says the new rule changes will stabilize housing markets by reducing demand and putting a damper on "unsustainable housing price growth." 
Changes are designed to provide housing market stability as CMHC predicts price drops
The changes come as the CMHC is predicting a drop in average housing prices of between 9% and 18% over the next 12 months, as outlined in Siddall's speech to the House of Commons Standing Committee on Finance in late May 2020. 
They also follow the Bank of Canada's move to lower target interest rates—which influence mortgage rates and thus decrease the cost of borrowing—three times in March. 
In his testimony to the Finance Committee, CMHC CEO Siddall warned that Canadians were already "among world leaders in household debt" before the pandemic, which is set to push indebtedness levels higher still. The combination of higher mortgage debt resulting from mortgage deferrals during the pandemic, together with CMHC's forecast of declining house prices and increased unemployment "is cause for concern for Canada's longer-term financial stability," he added—making the rule changes necessary. 
Change 1: Less debt as a percentage of gross income
Old rule: Buyers with good credit scores and reliable income could spend up to 39% of their gross income on housing (including their mortgage, property tax, heating  bill and half of condo fees); and could borrow up to 44% of gross income once credit card, car payments and other loans are included.  
New rule: All buyers will be limited to spending up to 35% of their gross income on housing, and can only borrow up to 42% of gross income once other loans are included. 
Change 2: New minimum credit score established
Old rule: Under the old rules, in order to qualify for an insured mortgage at least one borrower (or their guarantor) needed a minimum credit score of 600, which is only "fair" credit according to standard guidelines. 
New rule: The new rules raise the minimum to 680—meaning buyers will need a "good" credit score. 
Change 3: No more borrowed down payments
Old rule: In order to make up the minimum down payment, a homebuyer could use unsecured personal loans, unsecured lines of credit and even credit cards. The minimum downpayment is 5% for houses valued up to $500,000, and 10% of the amount over $500,000, up to $1 million. 
New rule: Borrowers must provide the down payment "from their own resources," CMHC says. These can include savings; equity from the sale of a property; a non-repayable financial gift from a relative; funds borrowed from other, liquid financial assets or against other real property; or a government grant.
The "mortgage stress test" will remain unchanged. The stress test requires lenders to confirm that a borrower can still make their monthly mortgage payment even if interest rates rise. 
In February 2020, the CMHC announced that the way the stress test was calculated would change effective April 6, but those planned changes were suspended in mid-March in light of the pandemic. 
Rule changes to take effect in an uncertain economy
The CMHC announcement comes as the Canadian economy in general, and the housing market specifically, grapples with significant uncertainty in the wake of the COVID-19 pandemic. 
National sales data shows the volume of  home-buying and -selling has dropped precipitously compared to the same time last year, although prices have—so far—not moved significantly either upwards or downwards. 
Besides CMHC, here are two other (non-government) providers of mortgage default insurance in Canada, Genworth and Canada Guaranty. To date, neither have indicated they will follow suit by adopting the new rules. Because both are private lenders, they are not required to adopt the CMHC rule changes. 
CMHC-insured mortgages have been dropping in recent years, with CMHC providing 100,000 insured mortgages in 2019 compared to double that number in 2017, as borrowers increasingly seek private funding, which is not subject to the same borrowing restrictions. 
MORE ON MORTGAGES:
What does the * mean?
If a link has an asterisk (*) at the end of it, that means it's an affiliate link and can sometimes result in a payment to MoneySense (owned by Ratehub Inc.) which helps our website stay free to our users. It's important to note that our editorial content will never be impacted by these links. We are committed to looking at all available products in the market, and where a product ranks in our article or whether or not it's included in the first place is never driven by compensation. For more details read our MoneySense Monetization policy.