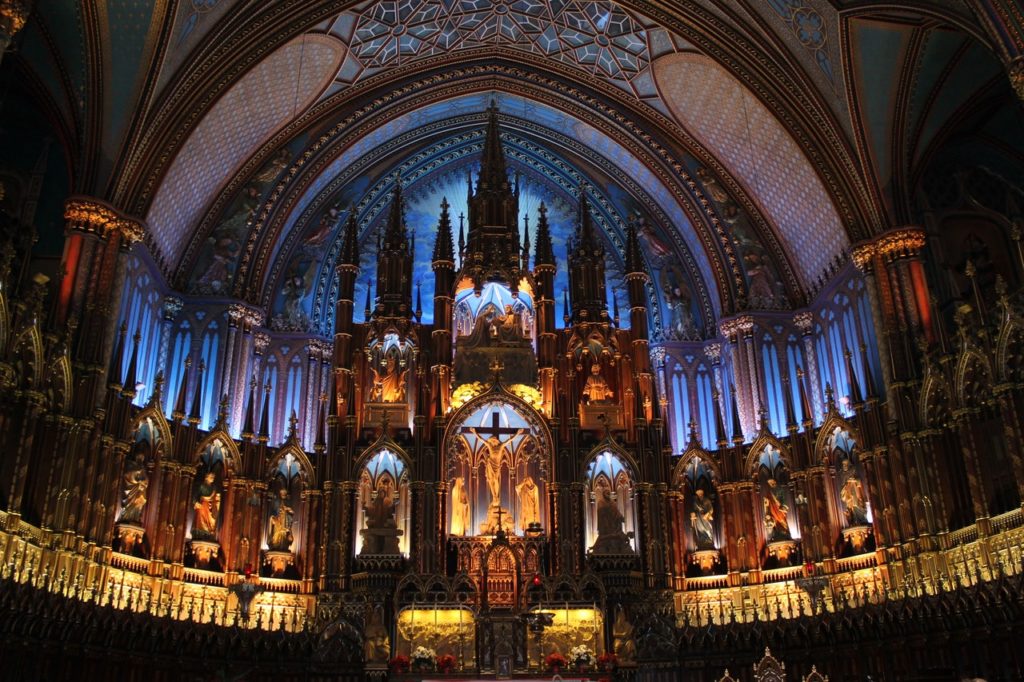 Are you looking for a long weekend break but don't want to travel too far? Montreal is the perfect city to visit with its rich mix of food, festivals and culture. It doesn't matter if you're visiting as a couple or a family of four, the city has so much to offer and can been seen on a reasonable budget without sacrificing any fun.
Transportation
Cost: Approximately $200 – $1,000
The price of getting to Montreal can vary quite a bit depending on where you're departing from. Round-trip flights from Vancouver, Calgary, and St. John's range from $350 – $550 whereas flying from Halifax, Winnipeg, or Fredericton will cost you about $350.
For those located in Toronto, a flight can be found in the $250 range. Alternatively, a round-trip train ticket from Toronto to Montreal starts at about $100 or you can take Megabus for about $60 (less when there are sales) though you have to keep travel time in mind, as bus routes can take up to six hours or more. If you're travelling from Ottawa, it'll cost you about $90 for a round-trip train ticket on Via Rail or $60 if you take the bus with Greyhound.
As for local transportation, Montreal is a pretty walkable city, but you could get a three-day ($18), weekly ($25.75 for adults, $15.75 for ages 6 – 17), or weekend pass ($13.75 from 4pm Friday – 5am Monday) for the STM, which give you unlimited travel on the subway and buses.
Accommodations
Cost: Approximately $420
If you're willing to stay outside of downtown Montreal, you could likely find budget accommodations for around $100 per night, but you would also have to rely on public transportation. Since this is a short trip, it's likely worth paying a bit more for convenience. Here are a few recommendations when it comes to accommodations:
Hotel Quartier des Spectacles – Located in Montreal's entertainment district, Hotel Quartier des Spectacles offers free WiFi and breakfast for all guests. Some rooms have shared washrooms so make sure you're booking a room with a private one. There are also rooms with two queen beds so a family of four could comfortably stay here. Rooms cost about $140 per night.
Hôtel Monville – Stunning designs, tech friendly amenities, and great service are just some of the reasons why the Hôtel Monville should be on your radar, but it's the robot room service that puts it over the top. That's right, when you order room service, your food is delivered by a robot which is a first in Canada. Rooms cost about $210 per night.
Montreal is also friendly when it comes to apartment rentals so you shouldn't have any problem finding a place to call home downtown through Airbnb or booking.com for around $90 – $130 per night.
Splurge: The AC Hotels By Marriott just opened in Montreal which is the first AC property in Canada. The rooms are elegantly designed but what people love about the hotel are the AC Lounge which offers tapas and hand crafted cocktails, as well as the 12th floor pool that overlooks downtown Montreal. Rooms hover around $300 per night regardless of season.
What to do
Cost: Approximately $100
Despite the fact that flights and accommodations may seem expensive, there are plenty of free things to do in Montreal if you time your visit during one of the many festivals held throughout the year.
During the summer, there's the Montreal Jazz Festival, Just for Laughs, and Montreal Completement Cirque which offer plenty of free outdoor performances. If you're looking to catch a specific performance, paid shows starts from $10 and can easily go up to $100 depending on the headliner.
Montréal en Lumière takes place in the winter, but you'll feel the heat as you enjoy fireworks, light shows, performances, a Ferris wheel, and much more all in the Quartier des Spectacles.
Fête des Neiges is another winter festival held over four weekends starting in mid-January. This festival is perfect for families and those who love the outdoors since it features ice sculptures, sporting activities, and inflatable playground, costumed characters, live entertainment, and more.
Even if you're not visiting during one of the festivals, there are still plenty of free things to do. Cite Mémoire is an outdoor projection show that tells the history of the city and its people. Make sure you download the free Montréal en Histoires app for the full experience.
You can also enjoy the outdoors by checking out the street art murals found throughout the city and hiking up Mount Royal for the panoramic views of the city.
Then there are Montreal's two most famous attractions: Old Montreal and Notre-Dame Basilica. Both are a bit touristy, but are a must-see for first time visitors and don't have an admission charge.
If you plan on visiting Montreal's paid attractions, consider purchasing the MTL Passeport which gives you 48 hour access to 28 attractions +  unlimited use of public transportation for $85 + tax. 72 hour passes are also available for $100 + tax.
Splurge: AURA is a luminous experience held inside Notre-Dame Basilica. This two part event has guests exploring various multimedia experiences before gathering in the centre of the Basilica for a show that combines lights, architecture, and music. Tickets must be reserved online and cost $24.50 for adults, $18.75 for students aged 17-22, and $14.80 for children between 6-16. A family pack is also available for two adults and two children, costing $66, or $16.50 per person.
What to eat
Cost: Approximately $250
In Montreal, the classics are a must. Poutine from La Banquise will cost you about $8 – $13 depending on what you get, but La Dan Dan ($9.60) is especially tasty and comes with pepperoni, bacon and onions.
Montreal bagels are the real deal. They're soft, sweet and cheap! A dozen bagels will cost you $9.25 – $11.40 and could easily last you a few days (yes, they taste great plain). Alternatively, you can get a bagel sandwich with a soup or salad for $9.50 – $12.50.
As for smoked meat, a sandwich from Schwartz's Deli (Montreal's most famous smoked meat shop) will set you back $10. Other restaurants with great smoked meat include Main Deli, and Reuben's Deli & Steakhouse.
Splurge: When Park opened, Montreal and the world knew it was a winner. Chef Antonio Park fuses his Korean heritage, South American upbringing, and Japanese culinary training into perfect flavours. It's not Korean, Japanese, or South American food; it's a blend of all three in every bite. The tasting menu will cost you a small fortune ($120 per person), but it's worth it if you're looking for a delicious dining experience.
Total estimated cost for three days in Montreal for a couple on a reasonable budget:
$970 – from Toronto or Ottawa
$1,470 – from Halifax, Winnipeg, and Fredericton
$1,670 – from Vancouver, Calgary, and St. John's
Want to splurge? The same trip will cost you:
$1,780 – from Toronto or Ottawa
$2,280 – from Halifax, Winnipeg, and Fredericton
$2,480 – from Vancouver, Calgary, and St. John's
As you can see, if you live close to Montreal, prices aren't that bad for a three-day holiday. Even if you live in Halifax, Winnipeg, or Fredericton prices are reasonable. There's no doubt that a trip to Montreal is worth it. The experience is like no other in Canada, and the food and music scenes are best in class. It's a solid–and affordable—in-country vacation destination.
Barry Choi is a personal finance and budget travel expert at Moneywehave.com. He makes regular media appearances where he talks about all things related to money and travel.
---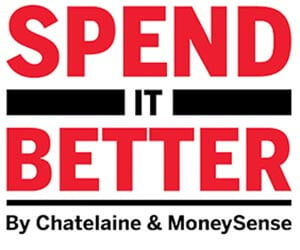 This post is part of Spend It Better, a personal finance collaboration between Chatelaine and MoneySense about how to get the most for your money. You can find out more right here.
---