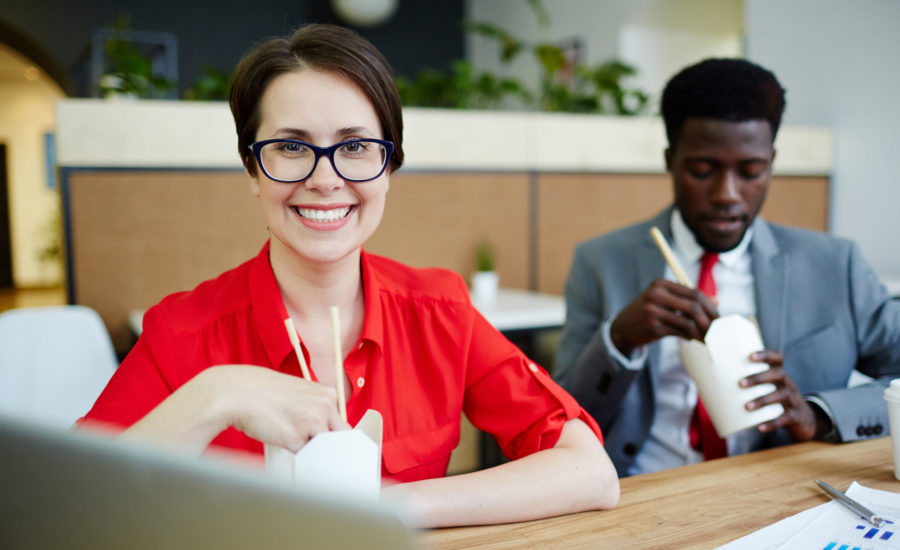 To help save money on everyday expenses, you have to look at how you spend money every day. We all have predictable expenses that we put on our credit cards: Gas, groceries, utilities and other recurring bills. Most of us think of those expenses as the inevitable cost of day-to-day living, and let them simply chug along. But taking a little bit of time to improve on the way that money goes out can pay you back, and it doesn't take long to do so. Here are five ways to help you save on everyday expenses.
Polish your premiums to cut costs
While it can be a lifesaver, your outlay for insurance premiums can definitely add up. So, call or email your provider, and ask if you can get a reduction on your premiums by making improvements to your home or by making a change to your vehicle. You may have already taken action in a way that can save you some cash! Some will give you a break if, for instance, you install a backwater valve in your house, update your electrical, or get snow tires for your car. You may also get lower rates by bundling all of your insurance coverage—home or tenant, auto, and life insurance—with the same provider, so check in with them on this point, too. It's a little bit of savings each day of the month, but at the end of the year, you'll be glad you called.
Temper your takeout habit
Eating out is technically a luxury, but for most of us, a small semi-regular splurge helps us with the juggle of work, family and other responsibilities. In fact, Canadians spend about 30% of their food budget on eating out. You don't have to give it up entirely, but do look for ways to help curb these costs: Maybe use a pickup option to save on delivery fees, or plan your takeout for specific days and stick to that schedule. That way you have something to look forward to, and may be less tempted to give in on a "non-schedule" day because you know it's coming.
Strike up a value exchange to help save money on everyday expenses
Take a few minutes to think about which services you can trade with friends or family. Maybe you know a stylist who will cut your hair in exchange for something you can offer. Perhaps you have a friend who you can share childcare duties with—you watch their kids on alternating days and they watch yours the rest of the time. Maybe you can bake and decorate a birthday cake for your neighbour and they can change those out-of-reach pot lights for you. Be creative! Not only are you saving money, you're also building a stronger community by relying on each other.
Check your credit to improve spending
You can save money by being strategic about how you pay for your necessary expenses. A cash back credit card like the CIBC Dividend Visa Infinite will earn you a return on everything you purchase with the card, including bills. Cardholders receive 4% cash back on eligible gas and groceries (that means if your weekly bill averages $200, over the course of a year you could earn more than a week's worth of free groceries), 2% back on transportation, dining and recurring payments and 1% cash back on all other purchases. Plus, the annual fee is rebated on the first year and no limit on the total cash back you can earn. (For legal information on these terms and more, see the link at the end of this article.)
Looking to save on fuel fill-ups? CIBC has partnered with Parkland's Journie Rewards program. If you live in Ontario, Alberta, British Columbia, Quebec or Atlantic Canada, you can save up to 3 cents per litre to a max of 100 litres per transaction when paying for gas with a Journie Rewards linked CIBC debit or personal card at participating Pioneer, Ultramar and Chevron stations. (For full information on the CIBC and Journie Rewards Partnership, including all legal details, click the link at the end of this article.)
Mortgage maintenance to help save even more
In the months leading up to when it's time to renew your mortgage, it's well worth doing some research on ways to reduce your monthly payments when the term is up. If you plan on staying in your home for the long term, negotiating a lower rate could save you thousands of dollars over the course of your mortgage. For example, reducing a five-year $400,000 mortgage with a rate of 3.5% and 25-year amortization down to to a 3% interest rate can help you save you more than $10,400 in interest over a five-year term alone.
If cash flow is a consideration because you're adjusting to reduced household income, look as well at lengthening your amortization. Using the same five-year mortgage in the example above, monthly payments on a mortgage with a 25-year amortization at 3% will be $1,893, whereas if you extend the amortization to 30 years, your monthly payment shrinks to $1,682. Note that with the longer amortization, you will pay just over $970 more in interest over the five-year term; but to make a decision about what's right for you, look at your current cash flow versus expenses. You may decide the manageability of smaller payments makes the higher interest cost of the longer amortization worthwhile.
For full information on the CIBC Dividend Visa Card, including all legal details, click here.
For full information on the CIBC and Journie Partnership, including all legal details, click here.
This article is presented by CIBC Pace It, as part of the MoneySense guide to debt management.