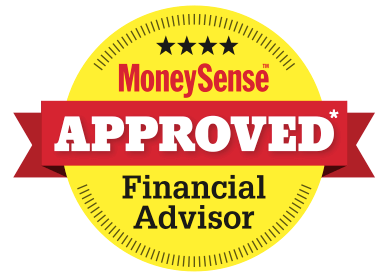 Listed advisors have received the MoneySense Approved seal, granted only to advisors who pass through a rigorous evaluation process. It provides the credible third-party endorsement that Canadians seek when searching for a new financial advisor or evaluating their existing one.
MoneySense staff review applications by advisors for approval in the program, checking qualifications and subjecting them to an extensive survey of their services and practices, including fees and adherence to high standards of client service. Advisors must achieve a high score in our proprietary evaluation and receive top marks from their customers in a separate, anonymous client questionnaire. To be included in this program, advisors pay a fee to MoneySense but only those with passing marks are deemed MoneySense Approved.
Find the advisor who's right for you: Try our search tool now!
Are you an advisor? Click here.
*MoneySense Approved rating is created for information purposes only and is not intended as financial advice. MoneySense Approved is not responsible for any advice or other communication provided to an investor by any Financial Advisor. Rogers/MoneySense makes no representations or warranties as to the suitability of any particular financial advisor and/or investment for a specific investor.