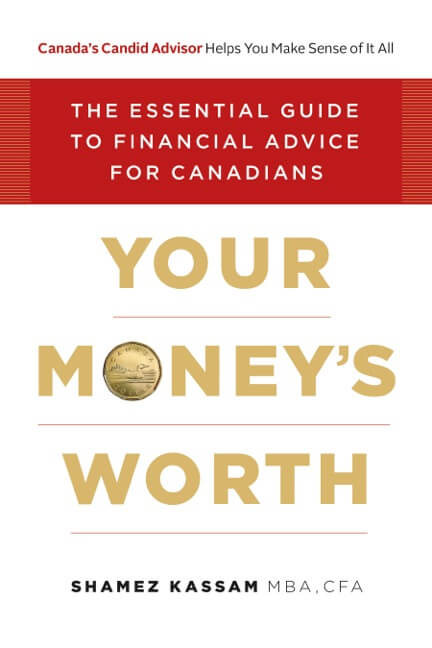 Source: "Excerpted from Your Money's Worth: The Essential Guide To Financial Advice for Canadians, by Shamez Kassam, MBA, CFA. Available March onwards at Amazon.ca."
Read our review of this book here.
Finding Your Ideal Advisor
So what is the best way to go about finding a great advisor? It can feel at first like a daunting task—there are advisors seemingly on every block. To complicate matters further, two advisors from the same company may be completely different in their approach and in the services they provide, as noted above. And depending on the amount of assets you have to invest, you may have access to only certain types of advisors. So where do you start? Generally, the best way to start seeking a great advisor is through word of mouth, keeping in mind that, similar to most professions, there are great advisors, good advisors, and advisors who may not be the best fit for you. Your goal should be to hire the right advisor for your particular needs.
I have found that people in search of an advisor often call an "expert" they heard on a local radio program. What most people don't realize is that sometimes such experts pay for their own airtime. Don't make the mistake of assuming that just because an advisor has a radio show, he or she must be extremely skilled. While some highly competent advisors do appear in the media, there are other advisors who are focused primarily on increasing their client base and they use media advertising to do so.
And so, rather than relying solely on names heard in the media, I strongly recommend you ask friends, family, acquaintances, and other professionals (such as your accountant or lawyer) about their advisors and whether their experience has been positive. Set up introductory meetings with the advisors who those in your network recommend, and expect to spend at least an hour with each advisor. Take along your investment statements, copies of your insurance policies, and a copy of your most recent notice of assessment from the Canada Revenue Agency (CRA). Be willing to provide any other information the advisor requests.
The hallmark of a great advisor is his or her ability to ask the right questions. When the meeting begins, pay attention to the questions the advisor asks and whether they truly strive to understand your situation. You should be doing most of the talking in the introductory meeting, because they should be asking you ample questions to get all of the information they need. Once the advisor has asked their questions, they should give you the opportunity to ask questions. To help you with this part of the process, I've developed the Advisor Interview Questionnaire™, which you will find among the forms provided in Part 4. Take careful notes of the prospective advisor's answers. At the end of the meeting, let the advisor know you are interviewing several potential advisors and that you will get back to him or her in the near future.
A 2016 article published in the New York Times titled "Deciding if a Financial Adviser is Right for the Job" referenced an exercise conducted by the Certified Financial Planner Board of Standards in the United States. The goal of the exercise was to see if investors would succumb to a smooth-talking, good-looking salesperson and hire him as a financial advisor. To do the test, the Board hired a professional DJ and asked him to change his appearance from a "rocker" with long braided hair and body piercings to a clean-cut business professional with short hair and a quality suit. The DJ was taught basic investment lingo and then met with investors who were looking for an advisor. After spending 15 minutes with each person, all but one of the investors were ready to hire the DJ as their financial advisor. I must say, I am not surprised!