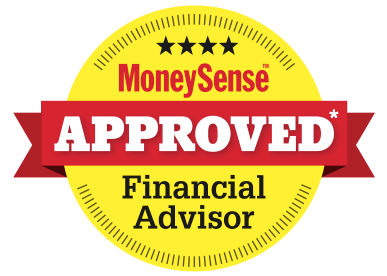 Like any financial advisor, you want to run the most profitable business you can.
But while the keys to a more successful practice are well known — attracting more clients, improving client retention, growing each client's portfolio — few advisors have the resources required to perform those tasks in a thoughtful and consistent way.
So here's some great news from MoneySense, Canada's #1 personal finance media brand: launching in Summer 2015, our new MoneySense Approved program will give financial advisors powerful new tools to boost revenue, increase profits and free up time to do what advisors do best: serve their clients. It will enable good advisors to quickly differentiate themselves from their competitors. Most important, it answers one of the most vexing questions investors ask:
"How do I find a financial advisor I can trust?"
When prospects and clients know you're MoneySense Approved, you'll:
• Boost client retention;
• Grow your client base;
• Accelerate client decision-making to free up your time;
• Build a stronger, more successful practice.
How does it work? It begins with the MoneySense Approved seal, which is granted only to financial advisors who exceed high standards of client service and performance. This special designation clearly distinguishes top advisors from their competitors, and provides the powerful third-party endorsement that consumers seek when searching for a new advisor — or evaluating their existing one.
Consider these results from recent surveys conducted by MoneySense:
• 83% of MoneySense subscribers are more likely to choose a MoneySense Approved advisor over any other advisor
• 47% of investors with advisors would drop their current advisor if there were an easy way to find a better one
• 84% of investors without an advisor would consider adopting one if there were an easy way to identify high-quality advisors
• Investors looking their first financial advisor are 2.6 times more likely to choose a MoneySense Approved advisor
The program will deliver unparalleled marketing support. Each MoneySense Approved advisor will be profiled in an exclusive, searchable online directory hosted on MoneySense.ca, which is visited by more than 400,000 Canadians monthly. A national advertising campaign will teach Canadians the MoneySense Approved difference, driving engaged leads exclusively to advisors who've obtained this special designation. Additional features will be announced when the program launches.
Request more information now.
MoneySense Approved launches Summer 2015. To request a launch alert and more details as they become available, enter your contact information below.
Your browser does not support iframes.